We made it! Another week in the
books, the vaccine are working &
(Yes!)
the US Economy Is Roaring back
All due to steady, reliable, sound
Leadership/Policies. And now, In
what can be called a nice start it
is clear Merrick Garland wants 2
start working at this DOJ job, by
lowering the Boom, On Insuring
Voting Rights for ALL. It's about
time. And we need the other HR
1 to Bolster this. Solidify. We All
know what the GQP Is Trying so
ensure it will not work. The GQP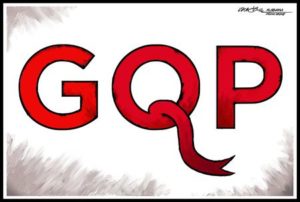 (Hisssss!)
is now legally reaping what it all
Sowed: Criminal Charges, Being
Removed, From Office And More
Consequences for, Criminal Acts
And, Down, They, All, Go. Flush!
NOTE: "Racist Violent White Man" In Ireland
tries to Bully Asian Store Owners. He fucked
Around & Found Out. Got dropped & Kicked
in the balls 2 boot. Shot 2 the nuts & you're
To Blame; You Give Racists a Bad Name. Ha
Have A "Safe" Weekend!