As COVID is still Spiking in Other States
all we see is an Orange clod spewin hate
(<-Moron)
while all his numbers sink into an abyss
This Is not time to Gloat, cheer, or even
chirp. NOW, is the "time" to get to work
Register voters, Organize & turn out the
vote like no other "election". We have a
bunch Of 'Armed Goons' Roaming All of
our Cities All Unchecked. This, Can, not,
stand. Tomorrow, Barr is 'Going' To The
Hill to testify. It will get very ugly and it
SHOULD. He will Fuck It Up, They All Do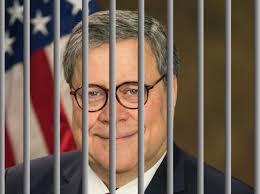 (Barrs)
All of this as We Mourn the loss of a big
Civil Rights Hero, John Lewis. Where As
Orange Asshole, couldn't be Bothered in
any way to pay respects. No matter, he
will be out on his fat ass and in jail then
NOTE: MLB Marlins just had a big COVID outbreak
For 14 Players & Coaches. Either Get A Handle On
This, Or This Short Season Will Go Bye Bye & Fast
Have a "safe" day!
[give_form id="26992″]