As COVID Rages On While we Should All Be
lead by a calm, caring, strong president, we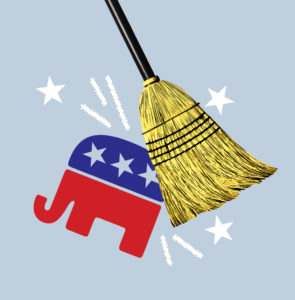 (Bye Bye!)
find ourselves without anyone at the top. It
truly Is 'Something' History Will Never Ever
forget. In fact, the fat Orange Anus Just did
The 'Unthinkable'. He, "Cancelled" The RNC
Convention, In Jacksonville, FL. Yet He Will
still give A dumb Lying hate speech. Ughhh
No Matter, The Entire Country, Is About To
"Cancel" Him On November 3rd. And, While
he/Republican's do nothing about Re-uppin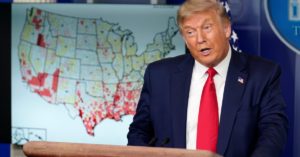 (<-Cancelled)
the 'unemployed payment Extension'. They
are Royally Fucked here. If they don't do it,
they will Lose this election by double Digits
If they do, By Around 7-9 points. They lose
either way 'because' of their Ignorance and
hateful games they've played with our lives
NOTE: Baseball Is BACK! And Boy, Was It Missed And
Needed. We know It can't 'fix' the horrors of the world
but it can give us some joy durin these changing times
NOTE II: Armed Couple Are Finally Charged. Ha Ha ha
Have a "safe" day!
[give_form id="26992″]