The Orange Anus Yells, Lies, Abuses, lies again, Cries,
whines, lies again, then runs. It's the same behavioral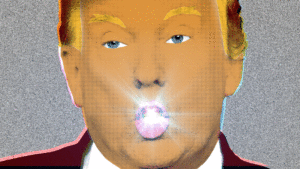 (<-Lie Factory)
pattern of Sociopathic Children. And now, he's trying
to Claim States Can't Do "Mail In Voting". Ahem, Yes
they sure Can. And Orange Sludge Fat Baby Can't Do
a fucking THING about it. NADA. It's up to the states
& both parties state it's safe, fair & honest; so he can
bitch all he Likes. It's just another "distraction" in an
attempt to Hide his Failures of A Presidency in letting
100's Of Thousands of American Citizens DIE. He Did
NOTHING to Protect, Help, Care or 'Understand' what
Is Occurring. NOTHING. It's Gotten SO Bad, Michigan
(We Know)
will not allow him back after he did NOT wear a mask
for safety while touring the Ford Plant which requires
MASKS for all people. The AG said, "Don't Ever come
back here ASSHOLE!". Things Will get 'Worse' for him
NOTE: Blathering Idiot Can't Even Speak Anymore Without
royally fucking It up at Historic Levels. The satire of it here
Have A "Safe" Day!
[give_form id="26992″]