Dr. Fauci Testified today to the Senate Explaining
how "opening too quickly" will cause this to be so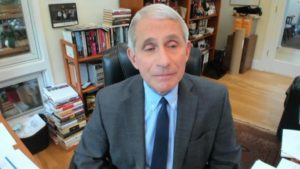 ("Ah no, dumbasses!")
much WORSE. He made it Clear, he Spoke of the
best CDC Practices he used facts. And that really
"Bothered" Republican, Rand "Squirrel Nest Hair"
Paul. See, Rand didn't have a "Virus" or Scientific
question. Oh……just conjecture of "you're not the
end all or one Person who gets to Decide". Ahem,
NO, he's not. That's not what Science is mr Straw
Man Hair. Nor, would he claim to be. However If
you want to "Stack your Knowledge" of COVID19
AGAINST His at this Time, have at it asshole. We
("I iz a Doctorb")
need less of these Morons like Paul Who are now
shootin' from the Hip Without knowledge. A loud
mouth moron Isn't the same as an Accomplished
proven Professional. They Never will be. Speakin'
of that, the SCOTUS will now rule on Rumps Tax
Returns. Things look Overly bad for Orange Idiot
NOTE: Bryan Adams Has Now Cut His Career "With A
Knife". He Knows How That Cuts In His Insane COVID
Rant about eating some, "Wet Market 'Animal', Eating
Bats, I can't tour". He Wanted to promote "Veganism"
Have a "safe" day!
[give_form id="26992″]