We now have 81,545 dead from this dangerous
virus. And We Have ZERO Leadership Currently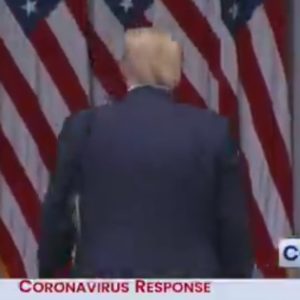 (Run Away!)
in the United States At the Federal level. Why's
that you ask?!? Because we have a lying, racist,
& Utter fucking MORON in Charge of this Entire
non-response/process. Shit got so bad today In
his "Deluded Circus" he fled the press. Yes, you
read That Correctly. He was Asked a "Question"
about "Bragging About Testing" When We Have
lost A RECORD Amount of Citizens to This Virus
(Truth)
He Claimed "Ask China" to an Asian Reporter &
she Pushed back on his racist lunacy. When she
did, he called on another Reporter who stepped
up while The 1st Journalist Asked "Why are you
saying That to ME, specifically?!?". Then he did
what COWARDS do, he Ran. Well, more like he
"Waddled" his FAT, vile, racist ass away. And in
usual fashion, he lied Non-stop about everythin'
(Accurate)
We do Not 'lead in testing', anyone who wants a
test Can NOT get a test. He's dying in front of us
RIP: Jerry Stiller. He was a Comedy Legend Pure Joy,
Kindness, Love, & A True 'Pro'. As Brilliantly Funny As
He Was, Lovingly Grounded With Anne Meara & Ben S
Have a "safe" day!
[give_form id="26992″]