As the rest of rational, sane, society grasps
What Mueller 'Factually Said' Yesterday, we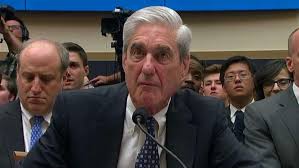 (Just Facts)
have A Smaller Sect in R's & FOX trying to
spin what actually happened. Ha ha ha ha!
Good luck with That. And we also have the
news Jeffery "Rapist" Epstein was found in
his cell semiconscious in the Fetal position
with marks on his Neck. Some say it might
be Self inflicted to Get A Transfer. It might
also Be Assault. 'Monitor' Him CLOSELY So
he can testify. This case will bring a LOT of
("My Pal!")
powerful people down in both parties. And
the world says, GOOD! This disgusting shit
should be in The Sunlight. Speaking of Sun
Light; Nancy Pelosi, Dragging Her Ignorant
heels on an impeachment inquiry is pissing
of a Lot of people. Both voters and insiders
alike. Start it, then Decide if you want to all
proceed once it's going Gathering Facts and
stating Criminality, THAT'S the way to do it
NOTE: Racist Older Lady, Decided, To Call Black People
the N-Word & claim It's due to anxiety. Ha ha ha ha ha
GTFOH! She said she'd 'Say It' Again. Racist pile of Shit
NOTE II: Puerto Rico PROTESTS, Rid Nation, Of Asshole
It means PEOPLE'S Voices Matter and they Always Have
Have a day!