As the Orange Bigoted Toddler pretends
everything Is "Fine". He Goes right back
(Ha ha ha!)
to his Old "Just Keep Lying All The Time"
ballads saying "I didn't see any protests"
Ohhhhh REALLY?!?!? How about these?!
Or these? Orrrrrrrrrr these? Seems in an
every failin' attempt to ignore reality, It's
bitin' him in his fat Immoral Ass at every
turn now. Oh, speakin' of "legally fucked"
Hope Hicks, is Now the Latest idiot, Who
(<-Protests)
thinks "Subpoenas" are "Optional" & can
be "Ignored". She will Find Out what ALL
the others will very soon. The law is very
clear on this matter & it's not Negotiable
Go Ask Paul Manafort, who just got Sent
to Rikers Awaiting NEW Charges Coming
You fucking Morons have no Clue What's
legally coming. And Though it has Taken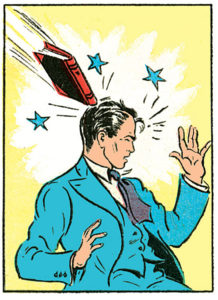 (Is Coming)
FAR too long, this will Cost ya Everything
Play dire legal games, face Consequences
NOTE: Trump Owes El Paso $470,000 And, He's Not
Paying For It, Because Which Ever "Sucker" Trusts a
Known lying con-man racist fuck, deserves what you
get. Ya work with an Immoral prick, you lose, simple
NOTE II: a Democratic presidential hopeful in Kirsten
Gillibrand, Went Toe-To-Toe, With FOX News Simply
Explaining They Don't "Deal In Facts" which is wrong
Have a day!