Many on the Special Prosecutor team are
VERY PISSED Off At lackey Partisan Turd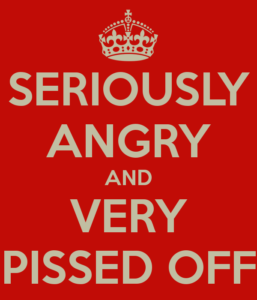 (Yes indeed)
Bob "Lowered The" Barr. I Told You who
he was, why he was inserted & what this
shitty weak "plan" was. Well that blewup
in their facesfast. Now members of Robs
Team have Stated the Evidence for Both
collusion & Obstruction Was Compelling
They Are Overtly Angry with Barr For his
partisan lies/ignoring the Facts. Make no
mistake folks, this is a LEGAL matter not
a "Political Partisan one". All this While a
(Can't Read)
loud Orange Stained Child Spews Lunacy
at levels undreamt of. It thinks windmills
have a noise that causes cancer. WTF?!?
Well, his TD dance of innocence will cost
him dearly. We Will Know all of the facts
once the "entire" Mueller Report is given
over to Congress. We All Know That The
"hold up", is a political one. but why?!?!
The Truth will Eventually Come out folks
NOTE: Joe Biden, Clearly Has Some "Creepy Touching"
Issues. They Should Correctly be Called out but do not
Mistake The Republican Right in the Same Boat. Oh no
See, doing that's NOT the Same as Sexual Assault And
Don't Let Partisan Trolls, Legally Tell You Any Different
NOTE II: Herman Cane O Shame, Is Back In The News
Orange Asshole, Is Now Floating His Corrupt, Lying Ass
Around for a Fed Seat (AKA Stooge 2 ruin an economy)
He Has No Formal Training In Economics, Only To Be A
Lap Dog For the Top 1%. He is "Dangerously" Ignorant,
Immoral, And, Was A 'Serial Sexual Harassment Fucker'
Have a day!