The Tax Cut Turtle just publicly admitted what we
ALL already Knew. R's do Not like citizens to Vote!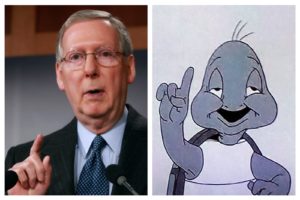 (Ahhh, yup!)
Period. End of story. He Knows the Golden Rule of
"voting". If it's Higher Turnout, people vote for the
Democrats. So their goal? Suppress the vote at all
costs. Well no shit!?!?!?!? That's not Going to work
any more. Voter Turnout This Past Midterm Was so
massive, it was the most in our Current history. So
what Happened?!?! Just what I Told you would, the
Democrats Stomped Taking Back The House & with
out Rigged "Gerrymandering" Would Even Hold the
Senate as well. They are "terrified" for the next 70+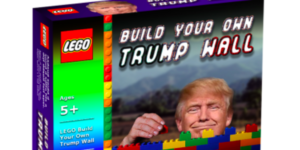 (Weeee!)
years. And, they Should be. Speaking of "Terrified"
Trump will be 'getting' No Wall. Zero. Nada. Zilch!
Even Orange Puntin-sicle Knows It. If, he Tries his
illegal "State Of Emergency", 'Republicans' Will Be
sealing their political careers in the tomb with him
All While Mueller is bearing down on them. Ooops
NOTE: In The Horrible Racist Attack, Against Jussie Smollet is
Closing In On The Attackers. We Now Have Visual Images But
Not Defining. No Matter. The 'Circle' Is Closing, They Will Both
Be Caught. And 'Justice' Will Have It's Day. Racist Evil Fuckers
Have a day!