Ex-Chump personal lawyer & felon Cohen
will be testifying, to Congress, Capitol Hill
(The End)
on February 7th. Oooooooooooooooooops
This Is great news for 80% of the Country
This is Bad News for those left standing in
a big, filthy, pile of, Orange Trumpian shit
As all this is happening 'Dummy Don' is in
full "I'm To Die In Jail" Mode. And, he's so
right to think that. Because he will. But he
is WRONG To Think it's Avoidable. It Is All
over but the Crying Now. He Went & Hired
17 new lawyers. And they "boldly" claimed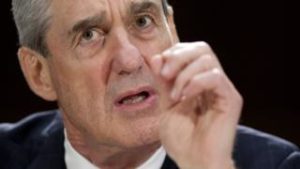 (Chance of walking)
That Trump; "Won't Answer Any More ?'s"
from Mueller. Ha, ha, ha, ha, ha. Ahh Yes,
The Ol' "After Committing Crimes, I'm Not
answering Any more of your Questions ya
coppers!". Nope, he & his Crew are fucked
NOTE: The Entire Government Shut-Down Is Now
Overwhelmingly Blamed on Trump, & Republicans
They Are Making Government Workers Suffer FOR
NOTHING. The Country, Have "All" ENOUGH OF IT
Everyday that passes Hurting Others, They Own It
NOTE II: Judge Napolitano, From 'FOX', Just SAID,
The Trumps Campaign Committed "Collusion". OH
Boy is this Bad News for Every Republican in office
Have a day!