The Republican Party Are Scared Of Her. They
seriously should be. She is Young, Firey, Read,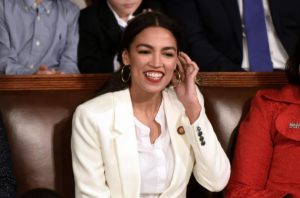 ("Hi world!")
informed & Armed With Specific 'Policies' That
the Entire country LOVES. She encapsulates a
Policy Set, from Teddy Roosevelt, FDR, JFK, &
many, MANY More. These Are 'Popular Polices'
and have been so with such strong polling. The
facts are in. The "Reason" they are so terrified
is they know their policies Won't win. Ooooops
They will attack, hate, lie, lie again, abuse and
NOTHING will work; she sticks with the policies
Have a weekend!