To start pickin Fights with Mueller & the entire
Investigation. Ha, ha, ha ha ha ha ha ha ha ha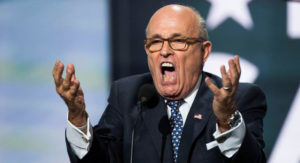 ("Nuh-Huh!")
What a fucking big Collection of fidot's. Oh that
is a great idea: Harass, Abuse & Pick fights with
the people about to JAIL all your ignorant asses
Wow you really can't make this shit up. They're
almost totally undone now. At this Rate, just let
them ALL keep talking as much as possible and
they will be In Jail before Dinner Time. It is like
watching a Man Hand Crafting their Own casket
while Loudly Yelling, "I Build The Best Furniture,
Only The BEST!". Mueller, And The Entire Grand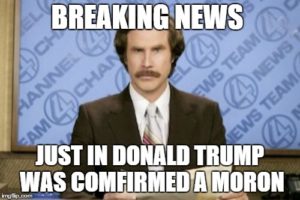 (Oh we know)
Jury are watching Everything & know almost all
of the shit they already did. When you did mega
illegal Crimes, Punching The Cops On Duty, only
speeds it All Up. Fair Enough. It's almost all ova
NOTE: Disgraced Republican, Blake Farenthold Who
"Left Congress" After "Sexual Harassment" Charges
Paid Out Of Tax Payers $. Guess What? He SAID HE
Would Pay It Back. Ha Ha Ha!!! He Didn't. And NOW
He Is, A Fucking Lobbyist. This Is Disgustingly VILE
RIP: Tom Wolfe, Writer, New Journalism, & Student
Of Life. Read His Work, Read His Quotes, And Enjoy
Have a day!