Hope Your Memorial Day rocked!
It was awesome. Got to hang out
(Boom!)
with Family and new friends for it
all. Even Almost had A BBQ flame
fuck up but its fine! Also was able
to Hang with my Brother Jay for a
Full Day. Playing…Watching NCAA
Golf At Rich Harvest Farms. It was
awesome. Thank You To All Vets &
for those served, are servin' & now
training to Serve. Thank You for all
your service. We will never forget it
Oh, Look Out!
In "Ultra Red Districts", Democrats
Are Now Winning, Bigly! Democrat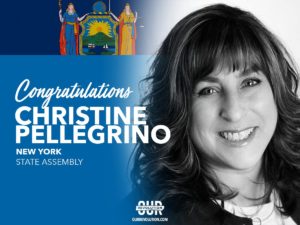 (She WON!)
Christine Pellegrino "CRUSHED" her
Republican Challenger in a NY state
special election. That was a big area
for Trump in the 2016 election. It is
big news. Note to all Democrats and
Donors. Progressives…Like Christine
are who ya need to run. This is very
bad news for Republicans/Trumpers
It's Showing what Would Have likely
Happened IF Bernie Was Nominated
Instead Of Hillary. Oooooooooooops!
NOTE: Cathy Griffin Went Too Far &
She Knows It. We Can Not "Become"
The Hate We Are Fighting Against. It
Undermines Any Critical Message Ya
Might Have Had. It's Ignorant Stupid
Shit Solely To Get Attention. So Bad!
NOTE II: This, Is Pure Violent Evil In
Mississippi, By, An Ignorant Vile Tiny
Nothing, Unworthy, Of Name Mention
The Only "Actual Citizens", Are Those
Who Sadly Died At The Hands Of Evil
Have a day!