Trump Openly Admitted he released
Highly Classified Intelligence, To The
(Bye Bye!)
Russians(Sergey Lavrov, and Sergey
Kislyak) last Wednesday. Wheels are
Officially Off The 'Chump Train' As It
Barrels off the Tracks plummeting to
the ravine below. Republicans are all
Calling For An "Independent Special"
Prosecutor To Review All Of Russia's
influence in our Government today &
it ends most of this lyin White House
They're Solely Doing This, to attempt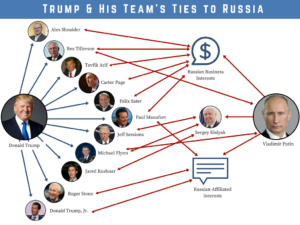 (We know!)
savin' Their seats in 2018/2020 when
all of Trumps Lawlessness Impeaches
His Fat, Lying, Moronic Anus. Trumpy
Does Have A Power to Declassify our
Intelligence. Not Our Allies. And now,
This And About 20 Other Charges will
End The Reign of Putin's Bitch Trump
The 1917 Espionage Law (title 18, Us
Code §§ 793 (d)-(e), & 798) is Also A
(DasviDONiya!)
likely legal Tool to take Trumpy down
NOTE: Mike Quinn Correctly Calls Out
Lying R-Kevin Cramer In Town Hall, &
Then Apologizes For Stuffing $ At Him
BREAKINGÂ  :Â  Trump Asked Comey To
"Let The Flynn Thing Go" And, Comey
'Documented' That All. He's FINISHED
Have a day!