The tiny handed Orange anus is gettin
legally Bitch Slapped and will Continue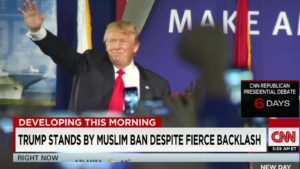 (We know)
to be. See, "playing" at President isn't
the 'Same' As "UNDERSTANDING" Our
System of Governance. We Have These
things called "Checks & Balances". And
even 5th graders grasp this. Trumpy?!?
Nope. A Brooklyn Federal Judge, Carol
Bagley Amon delivered an order on this
past Tuesday, Asking For the Names of
people Held For Questioning/Processed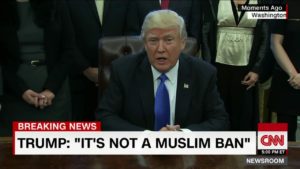 (<-Bullshit Mountain)
Better have those names in by the 23rd
My Guess, Trump Will Blow It Off And it
will Bite him in His Fat, Flabby lying Ass
No one is above the Law. I mean no one
Town Hell Part II
Republicans Are "Bonking" On All Their
town hall meetings. That will Cost most
(GTFO!)
of them their seats. You have Awoken a
giant that Has A "Massively" Successful
track record (labor movement, woman's
rights, Civil Rights, etc). Citizens Are So
fucking PISSED and you Republicans all
have NOTHIN' Policy Wise To State. The
paint is drying around your feet, oooops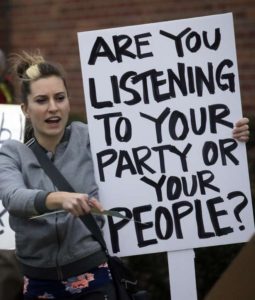 (Not People)
Remember none of this means Anything
unless you VOTE in 2018, 20, 22, 24 etc
NOTE: Brownback Will Be Sent Packing
Next Election. Republicans, Are, Fucked
Have a day!