Oh, & So Much for "Draining the
Swamp". He Just Nominated one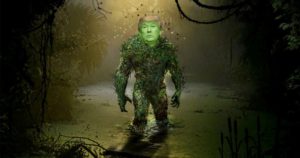 (<-Swamp Thing!)
Mitch McConnell's WIFE, For The
Transportation Sec. Which She is
remembered for Servin' under W
Bush. Ooooooooooooooooooops!!
She and Snow Traveled all across
America, to "Lie" to citizens faces
about the Bush tax cuts. Suckers
And they are coming again. Idiots
No "draining" today or ever. More
like Overflowing it, ALL With Liars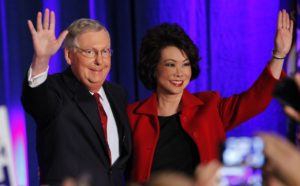 (<-Suckered!)
cheats and career politicians. You
have been Had, Suckered, Played,
fooled, Chumped & conned out of
your fucking Slacks. And you very
Much, Deserve It All. This Will Not
go well. History showed us this, &
when you cry….simply look in that
big mirror to find the main reason
NOTE: Finally….Republicans Want
To Help, Those 'Poor' Health Care
Companies, 'With' Corporate Well
Fair. This Is Such Disgusting Shit
NOTEII: Trump Wants To Jail And
'Renounce' "Citizenship", Of Those
Who Might Burn An American Flag
Have a day!