Yes. So that happened last night
Trump is POTUS. Let, That, Sink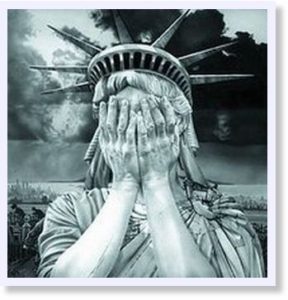 (Dark Days)
in. NO!!! LET, THAT, SINK, IN
Voter Turn Out Was low. And it
is the "reason" we got him as a
sitting President. A Loud Racist
fascist lying insane asshole. The
damage is simply just startin' &
ALL Those Apathetic 20 and 30
Something's Who Caused this'll
feel the Most Pain. Oh not right
now. But in 3-8 Months when a
(We know)
batch of Tax Cuts come, and we
get Hit With Another Mini-Style
Recession, no Jobs for your ass!
We Have, An 'Autocratic Racist'
Fascist In Power. And YOU Did
that Voters In America. You are
the Reason this Happened. And
it gets "Drastically" Worse from
Here. Free Press?! Gone. Roe V.
Wade?! In doubt. Racism?! You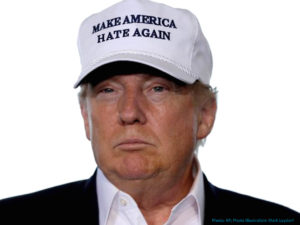 (<-We know)
bet! Hate?!? Pour It On! A large
divided nation?!? Bingo! Ignore
The Statue Of Liberty?!? YEAH!
War Crimes?!?! SURE!! Human
Rights Violations?! Yep. This Is
the "saddest" I Have Ever Been
And if You Don't Think Trumpy
will Remember his Attackers, &
get Revenge?!? Then You Don't
Know Trump. Some Dark Days!
NOTE: Putin, Loves Trump And
We Already Knew This They Did
Have, A "Hand" In Trolling This
Election "No Doubt" About That
NOTEII: Clinton Concedes To A
Happy Trump Happy To Hear It
Have a day!