In this historic shit show. The polls
are Slightly Tightening like they all
(We know)
always do. But for the most part if
people keep voting at the rate they
are Now, Clinton Has A Very Large
lead. So, think of it as any Fantasy
Football Match ups. When you only
have a 24% Chance/Less & no one
going On Monday Night, When the
other guy Does. It's Really all over
but the Cryin'. It all means nada if
you don't VOTE, VOTE, VOTE!!!!!!!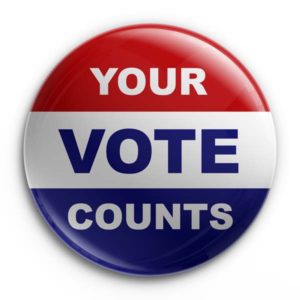 (Yes it does!)
And speaking of crying, just think
of the Trump Campaign suckers if
and WHEN He Stiffs em on all the
bills he has racked up. Why that's
already happening right Now with
A "Pollster", Named Tony Fabrizio
Trump is stiffin his firm $767,000
Shit, he "Bragged" About It on the
fuckin' Debate Stage, that is what
(<-Sucker!)
he even does. To the Rump voters
and anyone on this screaming shit
show 'Wreckage', you were all just
Conned. It gets worse from here &
the Free Fall doesn't stop any time
soon. You deserve everything that
is coming your Way. It ain't Pretty
NOTE: The Bears Actually Won A
Game Against A Good Team. Yes!
NOTE II: Watch The Courts Really
Hammer, All  Of The Trump "Poll
Watchers" Calling It Exactly What
Is It. Voter Intimidation, Is Illegal
UPDATE: Iraqi Forces "Move", On
Mosul. Be Safe And Be Strong All!
Have a day!