The Karma Sutra. Clinton Has Her
issues (Wall Street, and running a
(Yes, we know)
middle to right leaning campaign)
But one of them isn't taking every
"Position Possible", 'On' Any Given
Policy Issue, without explaining in
any detail, HOW he intends to just
Implement It. The Reason Drumpf
does that?!?! He doesn't have any
(<-Ha ha ha)
answers. Never has, just all the lies
that "It will be huge!!" & "It'll be so
great!!!" And "Tremendous". Just a
Series Of "Meaningless" Buzzwords
with No Actual Policy Content what
so ever. The upcoming Debates will
be a very Rough Ride for Trumpy if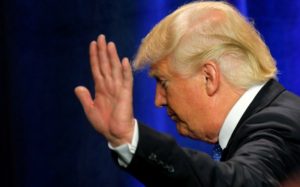 (So long!)
the "Moderators" live in reality and
point that Out to his Huge Liarness
NOTE : Drumpfy "Wants" Debates
With NO Moderators. Ha Ha Ha!!!!
Of Course He 'DOES' So Facts And
Reality, Are Not 'Allowed' To Crush
Him, That Will Never Ever Ever Fly
Just Hook Up 'Watson' To Buzz Em
Every Time, Trump Lies About Shit
NOTE II: NFL Season, Started With
A Bang. Tons, Of Close Games And
Was A Blast, To Tube All Weekend!
Have a day!