Normally on a Friday, it's all comedy
but the RNC just ended with the king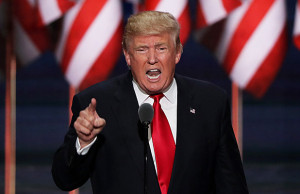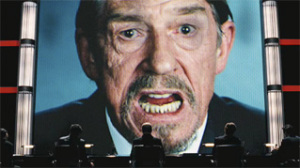 turd in the punch bowl, who is loudly
floating in a frothy slog of Fear, Hate,
Ignorance, And Big Fact-Free Lunacy
Imagine 'Wasting' an Hour :15 of the
Chancellor From V For Vendetta. The
"substance" was: lies, fear, no policy,
false statistics, no solutions, and hate
Hope? Plans? Ideas? Policy?! Or ways
to achieve anything he's saying?!? No
It's typical boilerplate for fascism 101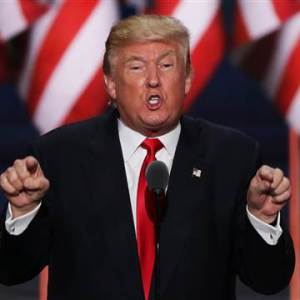 ("You Bow now!")
The "wacky" Trump us all comedians
have even savored is Gone. He is full
on Fascist Fuhrer mode. Wow, never
in My Lifetime, Have I Ever seen this
level of Hate. N-E-V-E-R. It's sad but
also Gives Me "Hope" come Fall. The
"Debates" will be an epic spanking of
The Donald. And, that's coming hard
NOTE: And More Of Racist Evil Cops
Abusing A Minority. This, Must, Stop
NOW. This, Is Totally "Unacceptable"
Have a weekend!