Remember the big goofy assed
Snow Haired Xenophobic Hater
(UK Trump?)
moron who started Brexit?!?!?
Turns out he's Stepping Down
from Running For Britain's PM
And, he was a shoe-in favorite
ha ha ha ha ha ha ha ha ha ha
Turns out, Boris Johnson does
not know anything about their
economy, the EU, math, world
policies, campaign promises or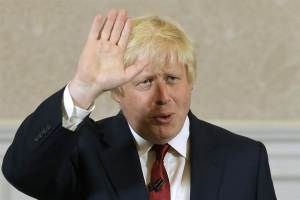 ("Bye!")
when you Run for something &
make "Promises", Voters really
expect you 'Follow Through' on
them. The reason? As this gets
Economically Worse, He is just
totally 'Running' From His Huge
Stink Bomb. It is Like A Fat Kid
lets a Massive Fart On The play
ground, Then Walks Away from
(Ooooops!)
their big eyeball pealing ass gas
(There is a tiny chance Britain's
parliament might not vote for it)
BS In Front Of Trash
Drumpf, is having a really really
Bad Summer. And, it gets worse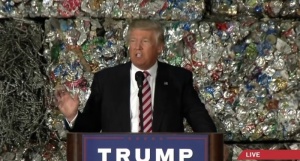 (Where's Trump?)
from here. Drumpf was standing
in front of Piles of recycled trash
to deliver one of the most insane
incoherent 'Bowls Of Bullshit' he
has Done To Date. That is saying
a lot. He was Making Statements
that he could not actually achieve
But, that was not the point. He is
trying For Populism 101, And the
"good news"?! He is a useful idiot
(From Darth)
He will "push" Clinton Father Left
on that issue to 'fix' or 'Condemn'
the TTP. That's fine with me, and
Twitter correctly had a 'Field Day'
with donny douche. Comedy gold
NOTE: Da Coach, Is Now, Ditkkka
Who Loves Drumpf. A Great Bears
Coach, But 'Most' Chicagoians Will
Not Forgive 'Him' For His Ignorant
Bigoted Views. Ooooooooooooops!
Have a day!