They already did this same song
And Dance 8 Times Before. And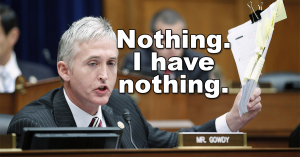 (We know)
so, onto the 9th "Shit Show Lies"
WE PAID FOR IT ALL with all our
tax payer money. So they found
NOTHING new. Thanks Fuckos!!
for Wasting All Our $ & Time for
the same ol shit. In fact Gowdey
doody time embarrassed himself
badly "Finding no New evidence"
of Culpability or Wrong doing on
Clinton's part. In fact, Thomas R.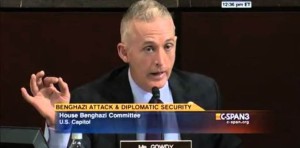 ("I found…")
Pickering, a former Diplomat had
concluded that "there simply was
not enough time, given the speed
of the attacks, for armed Military
assets to have made a difference."
This Cost Us $7 Million Dollars, to
find out The 'Exact Same Shit' we
all Already Knew. Will They Let it
go now?! No, they're Republicans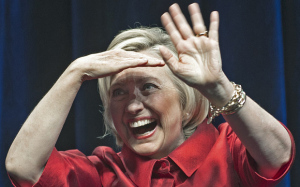 ("Who said that?")
they never'll accept Facts/Reality
They Whipped Their Voting Base
into a frenzy with lies. And it will
cost em their final Election in '16
Drumpf Lumps
Things go from Very Bad to way
worse for Trump. Not only is his
(We know)
Campaign in 'Free Fall', he has a
problem, with his Lawyer Trying
his hand at Libel. Michael Cohen
is in deep shit. In a tweet he did
the 'Unthinkable', Calling Hillary
Clinton A "Murderer". A 'Lawyer'
should know better, right?!?!?!?
But, he's Trumps Lawyer, and it
tells me one big important thing
(<-Libel)
here. They Are VERY Desperate
Good football teams don't all go
pulling Hail Mary's In The Third
quarter if Your Offense is Doing
well. You do if you aren't puttin'
points on The Board to get a big
spark. Well, their "spark" is now
a Possible Law Suit. As Drumpf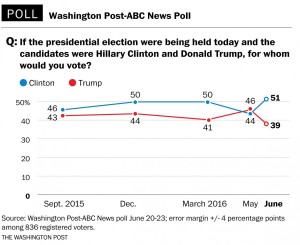 (Oooops)
would say About Himself, "It's a
mess!!!!!". And, will Get Messier
NOTE: Turkey Airport Horror Is
Islamic ISIS Extremist Hate And
They Will Be Found. One Is Dead
And In Pieces, When He Blew UP
The Solution!?! Extract Religious
Extremists, Who 'Espouse' JIHAD
On-Line, In Person, Anywhere, &
We Must All Work Towards 'That'
NOTE II: Last Week Tonight Hits
Brexit Square, On All The Fronts
RIP – Buddy Ryan, The Bears 86
'Defensive Legend' We'll 'Always'
'Remember' That '46' Amazing D
Have a day!