This is one of my saddest posts to date
It's hard 2 withstand this level of racist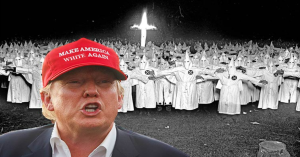 (We know)
hate. Not just the Violent Hate Spewed
by a Racist Evil Domestic Terrorist fuck
"Trump Supporter". It's The REACTION
by the all those Cops. He doesn't have
the right to Use Fighting Words Legally
speaking by threatening harm on other
Citizens. Even The 1st Amendment has
it's limits. A Tiny Dicked roided up Fuck
(<-Racist Terrorist)
with Nazi Tattoos screamed racist hate:
"Get the fuck out of here —our country,
motherfucker our country, proud fuckin
American!! Made in USA Bitch, Made in
fucking USA!!! Go cook my burrito!! Go
make my fucking tortilla Motherfucker!!
Build that fucking wall FOR me! Trump!
I will fuck, like at least TEN of you up in
one fucking sitting, you Fucking Pussies
You're lucky all these cops are here, bro
Yeah you're fucking lucky bitch. Now go
make my fucking tortilla!!!!!!!!!!!!!!!!!!!"
Then his Little Racist Hype Nazi Shouts:
"See that shit Bitch, that's America!!!!!!"
(Then all Nazi's started chantin' Trump)
No, it is Not. It Is The Lowest, Most Evil
"ignorant hate" I've ever witnessed; and
the worst part?!?! The Cops allowed that
all to happen ending it with "Ok, time to
cross". No Warnings, no Arrest, no Push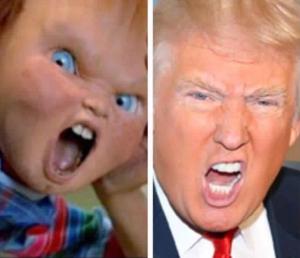 (Possibly)
back. When a Roided up Idiot with Nazi
tattoo's can SCREAM "Threats" at other
Citizens, THAT Is Called: "Privilege". No
Other Citizen could ever do that. NONE!
Everyone in this Clip, from the Roid Ass
to his hype man should be outed by ALL
Social Media. If they Have a Job (not SO
likely) their Bosses Should SEE this hate
This shit's not a game. It is serious, and
Drumpf is Tearing this entire country all
apart; maybe it was his 'goal' the whole
time. This MUST stop, and we must heal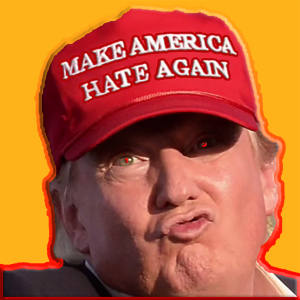 (He's trying)
And so my guess, like all Racists, putting
himself on tape allows the FBI and every
terrorist agency the chance to check him
out. Bet he Gets a nice Visit Soon, & he's
thrown in the Clinker for Parole Violation
This Hate is their base, and it killed them
NOTE: And Now, 'Republican' Steve King
Gets "Really Racist" Like He Always Does
By Claiming 'Placing' Anyone Other Than
Old White-Men On Our Money Is "Racist"
Utter Batshitcrazy Overly Hateful Racism
Update: So, That Hateful Racists Name Is
Zackary Fisher, From Mesa, AZ. He Owns
An AR 15 And Works As A Lab Technician
For Fikes Brace & Limb That Is Owned By
His Stepfather. Be Peaceful And Let Them
All Know What You Think Of Their "Zack"
Have a day!