Ah Yes, nothing like Racist Fascists
"Pretending" THEY are The Victims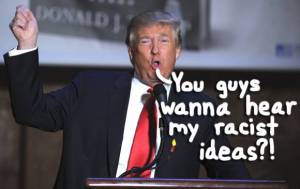 (No thanks!)
It has become so bad for the "White
Nationalist Racists" these days, that
they now need a Hotline for all their
emotional abuse. Holy Fucking Shit!
1st off, the concept of a "safe space"
is lunacy. The only "Safe Space" you
get is your Fucking dorm room. And
other than That, it is Called the First
Amendment You Morons. Nothing Is
more disgusting than Fascist Racists
(<-Supremacist Group)
tryin' to oppress others & then cryin
"Stop Trying To Stop ME, Oppressing
others with my hateful racism". Naw,
these "White Nationalists" are simply
loud abusive hateful Morons abusing
others while havin a perpetual victim
complex While 'Hatefully' Oppressing
others. What Hateful Loser Dickholes
NOTE: Lindsay Graham "Correctly"
Bashes The Entire Republican Party
With THIS COLD Water OF "Reality"
RIP: SAG-AFTRA's Ken Howard And
Comedian Gary Shandling Very Sad
Have a day!