When you think of Australia you think of Kola's,
didgeridoo's, didgeridon'ts & the OutBack Steak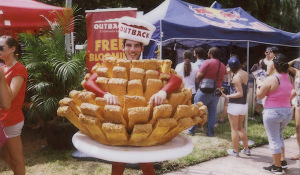 (bloomin' Todd!)
house. Well, this isn't about either. Sadly, it's all
about a hostage thing where "one lone crazy gun
man" walked into a cafe, and took the place over
Man Haron Monis was a "self­styled sheikh" & he
took 17 people hostage, in local Sydney cafe. Two
of them sadly died. We don't yet know if the gun
fire was from sydney cops or from Monis himself
that killed them. Either way this tragedy was sad
(Awwww shit no)
BUT, this specific incident goes a bit deeper than
we see on the surface. Yes, lone crazy mentally ill
nutters uses "religion" to enact their horrific over
crazed fantasy's, but they don't represent rational
people from that religion, right?!? Yes, but Aussie
has been on highalert for citizens who have fought
alongside Sunni jihadists in Iraq, and Syria could
return home radicalised. Yeah, I'd say that, is one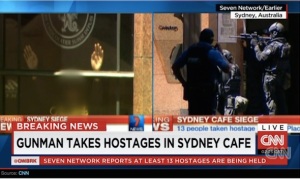 (Stop this shit!)
big issue. Of course, this one Whack-a-doo doesn't
mean a trend but let's all decide to keep it that way
After all, keep the nutters killing each other not us
NOTE: Sorry for no post on Friday. Getting over a
monster cold that knocked me out all weekend, so
no excuses. Unlike the Bears, they always have em
Have a day!