Republican's just will never reason, present policy,
or compromise, period. It's like screamin' children
(Will continue)
bathing in their own feces yelling, "Look, it's gold!"
So former majority leader Eric Cantor just yelled it
FOX's Eric "Bolling 4 Morons", took it even farther
"This is not a time for compromise". You never did
Republican's simply don't live in reality; they never
will. It is like the Joker blaming Batman for making
him a soullessly, sadistic sociopath burning it down
None of this is fucking news. It is what they've been
doing for the last 8 years. The Democrats, & Obama
have compromised at every turn. The Republican's?
(Awesome!)
Not ONCE. Nothing. Zipo. In fact, basic reality tells
us they tanked our US economy, started "two wars"
puttin' it on credit card, obstructed Obama at every
turn(Even for the shit they usually liked), set a new
record for filibusters in US history going 50 to 1 and
then shut down the government, costing $24 billion
Aside from that they tried to repeal "obamacare" 54
times, not even understanding, Obama still has Veto
Ignored jobs, cut aid, blocked immigration, & stalled
They were "REWARDED" for that Joker-like behavior
And show no signs of changin'. Now, Obama has not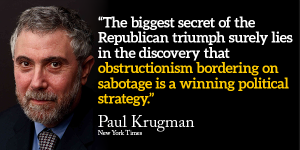 (Truth stings)
been the left leaning progressive President that folks
elected, & the Democrats have folded like Superman
on laundry day, been pussies, & still play far 2 many
political games(See, Landreau/Pryor/etc., tabling ALL
immigration, until after the election, to bash Obama)
So the voters just handed the keys to our kingdom to
the joker. Don't be stunned when he burns it all down
Afterall Nick Loris from the super right wing Heritage
Foundation just said: "It's going to be a full-on attack"
I sadly, quote Alfred from The Dark Knight right here:
(Bingo)
They burnt it down to the ground & yelled, "He did it"
The voters in this Mid-Term voted for W Bush 01′-08′
Happy veterans day 2014! Our respect n love for your
service will always be there. Your honor's always here
NOTE: NYC Sub-way Slap That Is So Well Deserved
NOTE II: Right Wing Lunatics Attack Wrong Person
Have a day!