It seems that Science, medical practice, & diseases
have a "Bi-partisan" slant. Both Cuomo, & Christie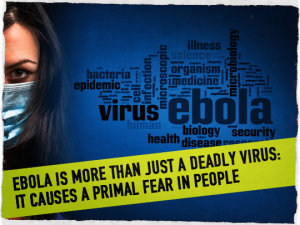 (FREAKOUT!)
think it's the 1st time to Quarantine people now for
Ebola. Forget the CDC has suggested no such ideas
Forget we've been through this ever loving fucking
shit before even with WORSE diseases like SCARS,
H1N1, "Swine Flu", and "Avian Bird Flu". ALL were
airborne, & dealt with quickly. Ebola, will ALSO be
handled fine. But now comes the big Fatty freakout
to now quarantine people with no signs of it at ALL
Chris Christie said Kaci Hickox is now quarantined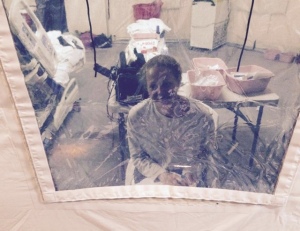 ("Really!?!?")
In a tent, with no heat, & a box to shit in…while HE
is campaigning for Ricky Scott, in Florida. He said:
"And I understand…that this had made this women
uncomfortable, & I'm sorry that she's uncomfortable
but the fact is I have the people of Jersey as my 1st &
foremost responsibility to protect their public health"
Does he or anyone on his staff understand Ebola?!?
In fact shes a NURSE & was there working w/Ebola
patients having a solid take on the disease. She said:
"I am not, as he said "obviously ill" I am completely healthy
& with no symptoms. And if he knew anything about Ebola
he would know that asymptomatic people, aren't infectious"
Aside from Tubby doing it we got Cuomo, & even our
Mayor Rham doing it. Guys, have you spoken to ANY
doctors, experts on the subject of Ebola. ANY one?!?!
This is just the latest "Media/Political" over-reaction!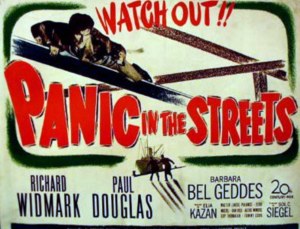 (Panic!)
Is this serious? YES, and we have procedures in place
moving forward. For a fat fuck screaming "Get THAT
government out of our way". He sure loves using IT!!!
Irony: if anyone of these morons just listened to ANY
expert on the subject rather than overreact needlessly
we would have rational adults. Instead, Chicken Little
Let the experts dictate your response, not "crazy fear"
It is better to be safe than sorry, we all agree with that
BUT, understand what the specific disease you're now
dealing with & how it's specifically transferred u idiots
NOTE: R-Scott Walker's running ads against himself
Have a day!