It's very possible the Republicans can take back the
Senate, & hold the House. The only reasons?!?! The
(Apathy sucks!)
Democrats not running policy against them, apathy,
and voter turn out. If voters in America "stay home"
the Republicans 'win', period. It so reminds me of a
great saying; "All that's necessary for evil to triumph
is that men of good will do nothing". But……hold on
now. FOX's, Billo "No White Privilege" O'Reilly's got
something big to say about all voters this Mid-Term:
"Democrats have been very successful in convincing
some voters that the GOP favors the rich, & is Anti-
women. The Republican party, has not been able to
put forth a leader to refute those (claims) effectively"
Funny, you don't have to really convince others what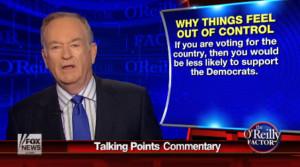 ("I LIE!!!")
is OVERTLY fucking true. Ya can't "refute" what you
are jackass. Your POLICIES, all tell the specific story
dumbfuck. If ya vote Republican: you vote for no tax
big business, no livable wages, gutted education/any
social safety nets & wallstreet. You know, "Freedom"!
But he is not done projecting just yet. There is more:
"If you are voting for the country then you are
less likely to support the Democrats. But if you
are voting just for yourself, & what you can get
from the government the democratic philosophy
is attractive. We are in a dangerous complicated
world, we need problem solvers not" ideologues"
Holy shit, my "Projection Meter" just exploded into
pieces all over the place. Do you remember 2008?!?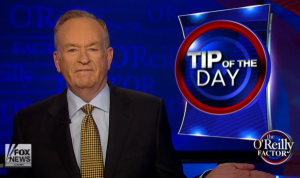 ("Fuck me!")
They're just mad you know how the wealthy vote, &
it ain't "for America". It's ALL for their pocket book
So it looks like voters with big #'ers finally woke up
Hannibal Buress Hits It
Full disclosure, I know Hannibal very well. We did a
lot of shows together even doing the Zanies Taste Of
(Solid comic)
Chicago tent gig by us sweating it out summer in 100
degree weather. He 'pushed it' on a Bill Cosby joke &
now got some traction. Why? Because it is a "pushed"
joke where he decided, to call Bill "A Rapist". Mostly,
because after you look at the stuff he did, he probably
is. SO, Listen to the joke in it's full content right here:
"Bill Cosby has the f-ing smuggest old black man public
persona that I hate. "Pull your pants up, black people. I
was on TV in the '80s. I can talk down to you, because I
had a successful sitcom". Yeah, but you raped women,
Bill Cosby. So, [that] brings you down a couple notches.
"I don't curse on stage". But yeah……..you're a rapist…."
The truth's a power tool which comedians wield all the
time. This is no different. He is a solid comic, & a cool
friend. Sometimes you need to say unpopular things &
they show a larger truth. It is what it is………& it's good
NOTE: The "Funniest Odd" Political Add This Season
NOTE II: Canada's Extremist Shooting Terror Attack
No More Discussion On ISIS/ISIL; find & end em all
they're a systemic cancer on a regularly good religion
Have a day!