The New & Exciting KKK's numbers are pretty low by
today's standards. But….they figured out the best way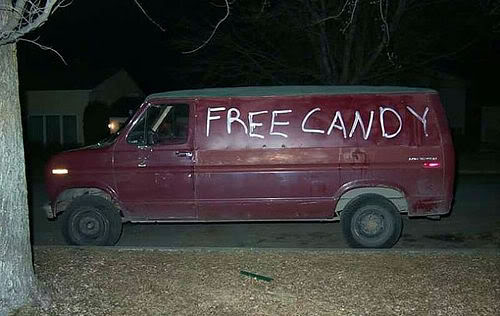 (Molester Van!)
to recruit KIDS!!!!!!!! They all decided to go the "child
molester" route & go with "candy". Now the only thing
missing is the "creepy 70's van" with the "sliding door"
See, if you're a southern KKK racist who has to wear a
hood, you "might" want to keep a lower profile. But no
South Carolina seems like a "delightful area", until you
get a 'baggy' of racist candy for your kids. According to
a man who says he's the local imperial khalif, the candy
(What marketing!)
scheme was part of a three-times-a-year recruiting idea
Wow, are the other 2 "Cross Burning Smore's Night", &
"Racist Puppet Shows"?!? For a "Superior Race" they're
really really really bad at marketing, & dumb as all fuck
Then again, how do you sell "Racism"? Ask Republicans
Loud Lying Loser Levin
Seems, the "loud lying loser fundamentalist ASS" called
Mark Levin is shaking his tiny, silly rattle. He called out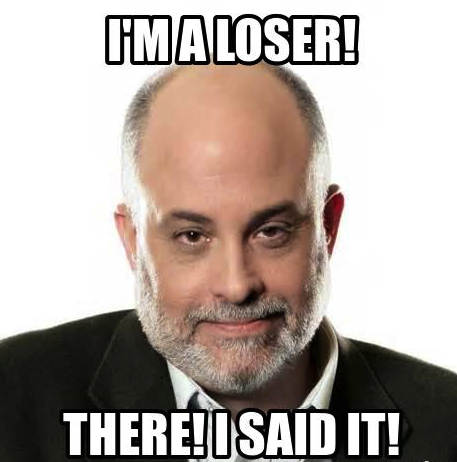 (We know)
Jon Stewart over his great 'Gaza Strip bit'. Might as well
poke a hungry grizzly bear with stick if you're a crippled
kid in a rusty wheel cheer with 'no wheels'. So, this ends
badly for Levin. He called Jon a "knee-jerk idiot" & this:
"Have you f'ing seen Israel, you little twerp? Have you f'ing
seen what surrounds Israel, you little twerp?!?! You oughta
hear this guy's jokes about the Holocaust, he's very funny!"
No one likes Jew on Jew verbal violence. But in fairness
Mark's eye shadow comes in "Queen Bitch" & "Ice Cunt"
Aside from name calling, Mark does not have a show. He
doesn't have facts, statistics or any reality. Oh, since Jon
changed his name Mark doesn't "Trust Jews who change
their names!". It seems if anything Mark's just SO upset
(Then stop being racists)
because "The Daily Show" pointed out the absurdity & he
doesn't have a counter point. Now…..what do children do
when they can't address the content?! They call them out
as if they're not "real Jews". *Cough* Marks tiny wenis is
is on full display. He may as well say, "It bugs me when I
can't call people anti-semitic so all I have is name calling"
Tomorrow: Issa-hole Wastes More $ Lying Then Leaving
Have a day!