Well, it seems even they can't believe the insane dumbfuckery
they are forced to peddle on a daily basis these days at 'FOXY'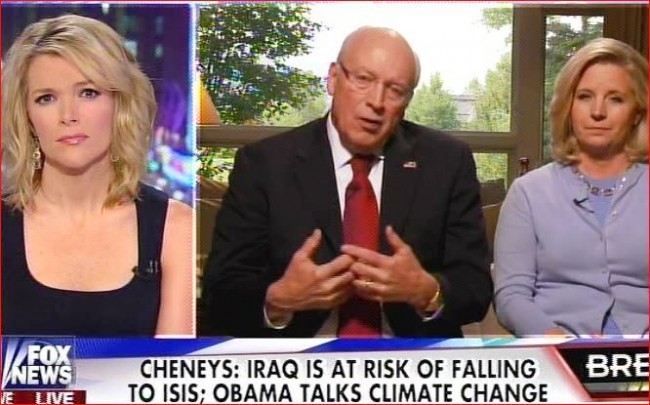 (Vader w/Sith)
Megyn Kelly had on the, Dick "War Mongering War Criminal"
Cheney. She asked him reality, then let him duck, dip & dodge
with less than no follow up holding reality in check. What else
would you expect, it's FOX. But the very fact that was injected
into their bubble of batshitcrazy tells me something; that their
rating are hurting & trying out 5% reality, & 95% utter bullshit
Don't expect it to ever fully take. After all, if Republican didn't
constantly reject reality, they wouldn't fucking be Republicans
now would they? These lying Neo-Con war criminals have 'all'
(We know)
been wrong, every step of the way. Now they wanna claim this
as a "victory", & the Bush Administration "inherited" the Iraq
situation. No you lying old fuck. YOU ALL CREATED IT!!!!!!!
Hey media, you have fucked this up badly. "Interviewing" the
fucking losers who have ALWAYS been totally wrong on every
issue, are historically mocked, & should be in JAIL, you suck!
What balls on these evil fucks. The world all want their heads
Tomorrow: The Issa-Hole Bullshit Factory Has "Bigger" Lies
Have a day!