Blackstone CEO Steve "I Am An Evil Prick" Schwartzman thinks
we should raise taxes on the poor instead of on him/Billionaires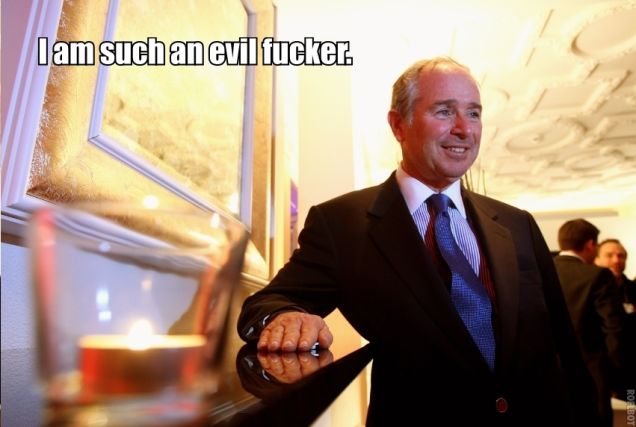 (Pure evil)
What a charming economic sociopath. What did he "exactly" say:
"You have to have skin in the game, I'm not saying how much
people should do……..But we should all be part of the system"
His response to "would you be willing to pay more in taxes?" was:
"Fuck no!!!! Stick the working poor with the bill. I'm not paying a
fucking dime of my $10.5 Billion in additional taxes". How quaint
It appears that it's time to crack out the guillotines again. It seems
they simply don't learn a thing from history or the past. No matter
it ends so very badly for them all. So Captain Asshole also invoked
Goodwins Law by comparing his "Tax Burden" to "Nazi Germany"
("Drive over poor people")
What a wonderfully evil bucket of retarded donkey jizz. He and all
Evil Sociopathic assholes like him think that biggest threat to their
business is "irrational policymaking", & "government interference"
Ahhhhh yes. Just like "harsh laws", & over reaching cops are a big
threat to serial killers. See the killers would 'PREFER' we just keep
on letting them do the sick fucked up shit they do best. Ahhhhh no
So, to everyone serving these evil, heartless, vile, Sociopathic scum
Lose their valet keys, spit in their food, 'misplace' their reservation
or file. If they think they don't have to participate in society…..then
let them all feel the cold very real sting of society not servin' THEM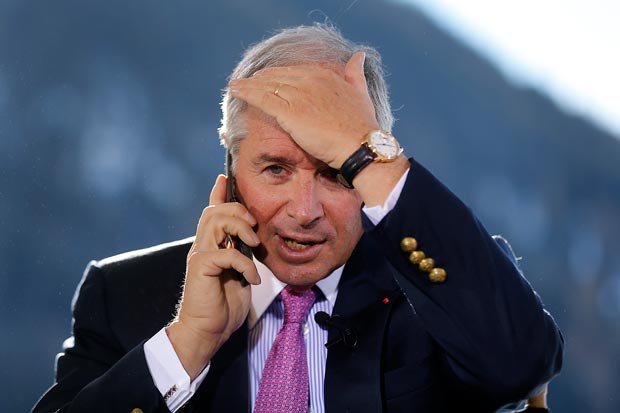 ("My plane's gone?!?")
Bet that tune changes rather rapidly then. Then again evil is all evil
For most of these vile things, they will always be evil; take em down
Tomorrow: FOX's Megyn Kelly Tries To Explain Reality To Morons
Note: Check out my World Cup (Holds up big penis covering cup)
USA tied Portugal 2-2. But, Portugal did it in the final 10 seconds
Have a day!