Elisabeth Hasselbeck knows parents. In fact, she knows
everything, just ask her, & she will yell until all the color
(Derp!)
bars appear or the FOX signal is lost. But when it comes
to "pot" she knows less than nothing. She had on former
NFL linebacker for the Pats Shawn Stuckey to talk about
the NFL's new weed policy to lesson their strict penalties
Lizzy McWired asked this question hoping to get a "nod"
"So, why — I think parents would be concerned that this
is something that is opening up in the NFL. No?!?!?!?!?"
Now, in usual FOX fashion, if you state something that is
true, honest, or non-partisanly focused, they cut you OFF
(FOX!)
His response was cogent, sound, & reflected all of reality:
"The NFL changing its policy towards marijuana would not
influence these teenagers. If the NFL were to immediate ban
the use of all alcohol for all the football players you wouldn't
find a widespread cessation of alcohol use among teenagers"
Game, set, match. Her response was dear in the headlights
and to quickly end the segment. Why? There's no response
Republican-Common Core Will "Make Kids Gay"
Florida Republican State Representative Charles Van Zant
thinks the Federal educational Standards called, "Common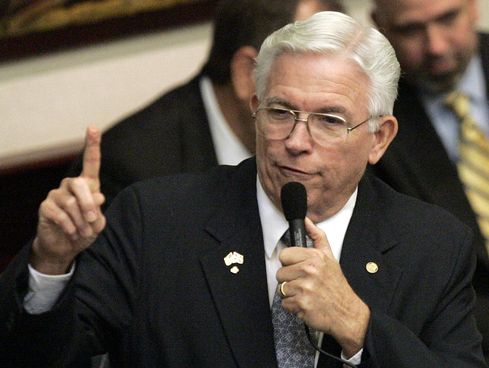 ("Gay kids!!!")
Core" will make kids, "As homosexual as they possibly can"
Oh, really Captain Batshitcrazy Man. Tell me more ya turd:
"I'm sorry to report that to you…I really hate to
believe that news…………but you need to know"
Do we, do we really?!?!? This guy isn't some right wing hate
pundit. They are a fucking "ELECTED OFFICIAL" for shits
sake. Maybe he's gay, because he really likes to pull shit out
of ass. They hate all things Obama so much, they will "make
shit up" because they don't actually understand any of it all
They think Obama=bad so tell our base it makes them 'gay'
("I'm dumb")
What total sad crazy people. They think reality is now some
conspiracy & nut lies are reality. They're in the looking glass
Tomorrow: What Tuesday Republican Primaries Told Us
Have a day!