It seems that the TeaOP, FOX, & right wing hate media only
have two 'modes': Obama is X, or Benghazi/IRS/Insert Fake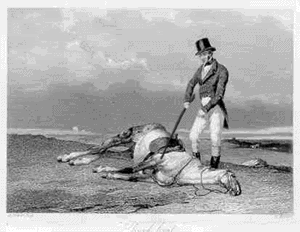 (The TeaOP)
Scandal Witch Hunt To Hurt Obama. So why make "shit up"
when there's actually stupid shit he has already done?!?!!?!?!
You know, stuff like NSA, drones, kill lists, etc. Well, because
they don't live in reality. They live in "Cliven Sterling Fantasy
Guns Tax Cuts Fuck ScienceLand". You could literally show a
a math problem with only one answer, and they'd all scream,
"No Libtard False Falg Agenda 21 lies again!!! NO you LIE!!!"
It seems math, economics, history, science, statistics, & polls
all have a "Liberal Bias". That is cause "Liberals", for all their
(Ah yes)
faults, at least live in reality. If you did not live in reality, just
like the entire Republican party of today, reality now HURTS
It stings, is crushing and a daily reminder of a long lost failed
set of ideas. Meh, maybe ignorance IS bliss, for many of these
crazy sad turds. Shit, it's gotta work way better than the truth
And now the fake outrage of Benghazi, wasting tax payer cash
moves on for the umpteenth hearing bringing us nothing valid
If they "cared" about American deaths *Cough* start with Iraq
then start working forward with 60 Embassy deaths & the poor
dying in our streets. Cut embassy security funding while yelling
about Benghazi. They cut food stamps while yellin fuck the poor
Speaking Of "Fuck The Poor"?!?!
Rick "Frothy" Santorum made a mistake the other day. He told
(Turd)
the truth. He openly spewed, "I'm not sure of Republican's care
about poor people as much as Democrats". Hum, gee well what
more do they fucking need to do to MAKE you sure?!?! So food
Stamps?! They want to cut them. Unemployment? Cut it. What
about Social Security, Education, & Medicaid?!?!?! Cut, cut, cut
There entire platform is Mel Brooks History Of The World with
the "Fuck the poor!" motto. It is in their policies, views, & DNA
When a political party always votes against everyone except the
(Fuck the poor)
ultra wealthy, they will find it SO hard to win come election day
"MLB The Show for PS4" comes out today, so do not expect me
to answer the phone for about 2 weeks at the earliest. My 'bad'
Tomorrow: The TeaOP Blocks Minimum Wage Increase; Again
Have a day!