Bitchie Incognito, the Dolphins offensive linemen who is accused of
massive harassment against fellow lineman Jonathan Martin is Doa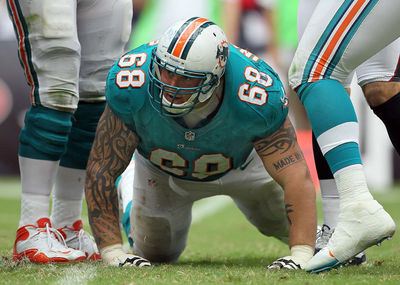 ("anyone seen my career?")
A report from team owner Stephen Ross and investigator Ted Wells
clearly stated there was this "Pattern Of Harassment" committed by
Incognito & teammates John Jerry and Mike Pouncey that extended
to two Dolphins linemen & an assistant trainer. All targets of vicious
taunts & racist insults. It seems when the loud bigoted bully is pined
he decides to start bullying 'everyone'. He even tried to bully the guy
investigating (Ted Wells). Um, I'm no big genius, but if you're being
accused of bullying & harassment. You do not want to bully & harass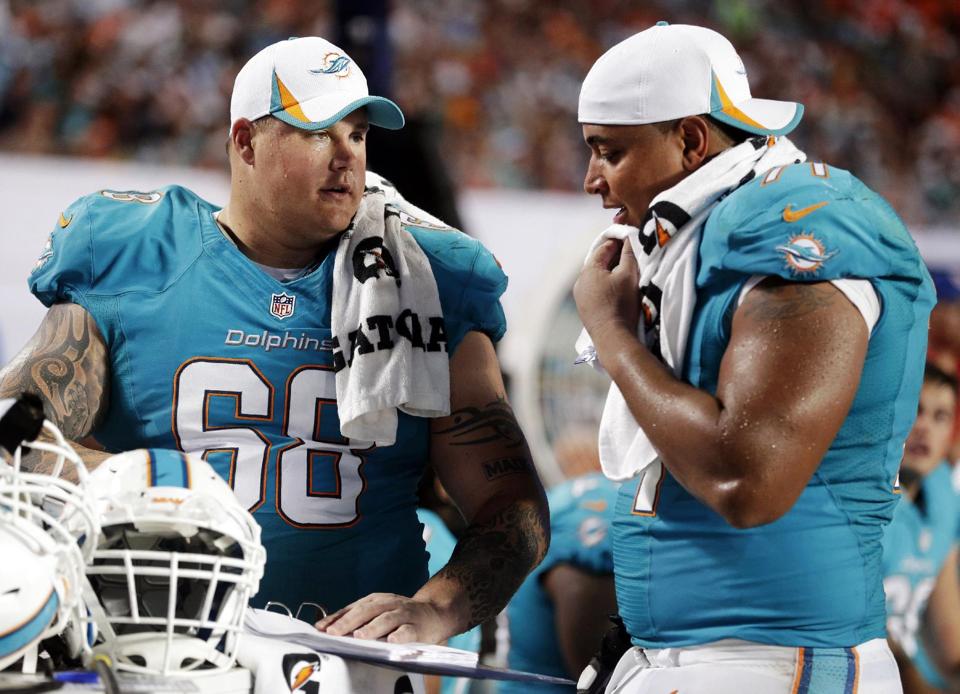 ("I abuse you")
the guy finding out if you've been "bullying & harassing" others. No
Best was a tweet to Martin of "The truth is going to bury you & your
entire camp. You could have told the truth the entire time". Ah yes,
now comes the bigot "Projection". He is just talking to himself here
Then what does the hateful bully do when confronted with reality?!
"Shut down" his twitter feed to avoid it. He "opened it up again" on
Monday apologizing saying he acted like "a big baby". Boy, he does
not get it. His apology is as shallow as a kiddie pool, and is about as
(yes, it did)
meaningful as a guy saying he'll stop textin so much to you in a text
THIS is what's known as tone deaf, lost, clueless, & forever stupid:
"I would like to send Jonathan my apologies as well. Until someone
tells me different you are still my brother. No hard feelings :)"
AFTER you trash the man, his entire family, his life, & everyone in
a locker room who doesn't agree with your "bigot bullying"? Ah, no
"No hard feelings" is when you beat someone badly in checkers, not
when you've made other people's lives a living hell, then 'lied' about
it all for 5 months because you're a 'man child insane douche fucker'
(true from Deadspin)
But to all those "reactionary morons" spewing hate & coming to the
defense of Bitchie; you saw yourself in him, that's why you did. You
saw a "bigoted bully", just like YOU. If he goes down, well, then you
can go down too & that will not stand. No, it did. Change or you will
most likely meet the exact same "fate". And the world will be better
Have a day!