If you've played Flappy Bird, you want to do one of 3 things:
1) scream 101 expletives 2) huck your phone across the room
(yes it is)
3) delete that ap & then punch anyone who mentions it again
The creators are pure evil. The game is the worst pile of turd
on the planet. And now after all the black lash, they pulled it
It's the "Kaufmann stunt" of aps. Seems the goal was to troll
the ios community, or the kid named Nguyen Dong created a
shitty ap. Seem it is number 2. Dong took it down, because it
(fastest way to drunk)
would "ruin his life". Angry tweets about Crappy Bird. Face it
the kid made big $ trolling, but didn't want that to be his final
legacy in the public eye.  So it seems the "Donger needs rude"
isn't true. More like the "Donger needs his soul more than $"
Sadly American Politics plays out a lot like this "train wreck"
Chuck Todd Finally Grows "Reporter Balls"
MSNBC's Nicole Wallace, aka the Palin whisperer, & ex-Bush
spokesperson was on "Morning Blow" giving Chris Christie a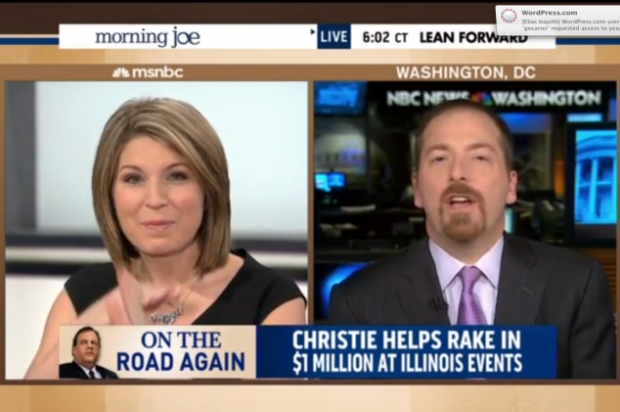 ("suck him off!")
verbal "rim job" when Chuck Todd came on. I guess he didn't
get the "verbally suck him off" memo, and fairly pushed back
When Republican's do not "shit themselves", or draw oxygen
correctly we must praise them?! Why?!? All politician's should
only be praised when it's WARRANTED. Today that's few and
far between. The guy is the center of a massive scandal, and is
currently under indictment. Name another politician who was
("pump the brakes")
praised during this process? BUZZ-none. What partisan Idiots
Maybe Nicole should get out of political shit, since she is 'little
more' than a big cheerleader than an objective rational thinker
Not a valid political show, it's "Frat Row" giving gop blumpkins
Tomorrow: Cruz's Filibuster Farce, & Dem Ray Nagin Toast
Have a day!