What is a "Ted Cruz"? Well, it is a lying, loud, crazy, insane, puddle
of cat piss in need of a sponge. Ted Cruz stood up in the Senate for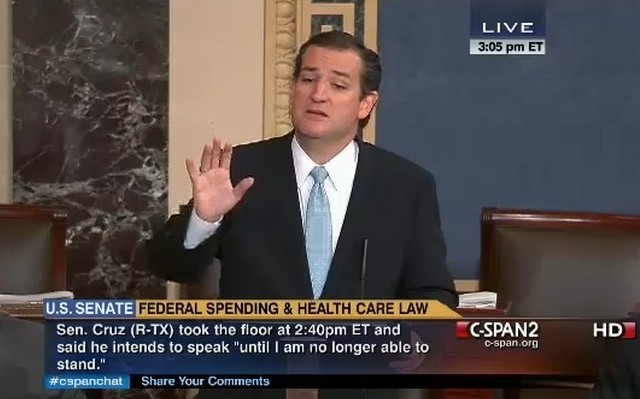 ("hold on, I'm stupid")
21 hours just talking. Like him or not, that's impressive. Then you
find out he thought he was filibustering. We will get to the content
of what he said, but the stunt was really nothing more than publicly
jerking off in front of camera for crazy people's $. It was like "Word
Porn" for insane morons. Now what did he talk about? Oh, he said:
"Just like in the 'Star Wars' movies, the empire will strike back, but at the
end of the day, I think the rebel alliance, I think the people will prevail!!!"
He doesn't quite understand that he represents the Empire in every
thing he says & does, not the rebels. He also went on to site such big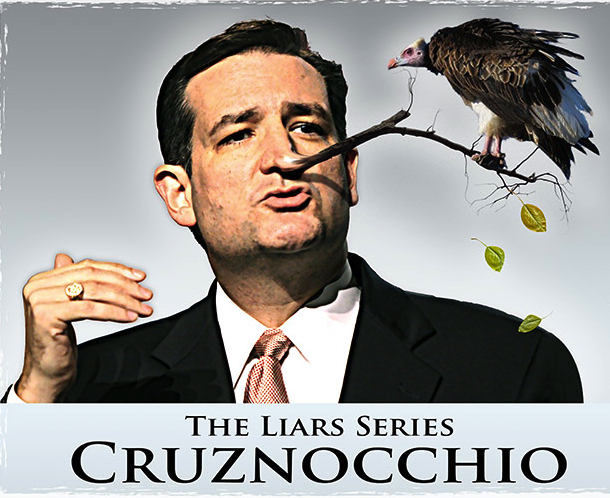 (pants on fire)
intellectual giants like "Ashton Kutcher", & "Ayn Rand". Yes….we've
all been PUNK'ed here. Then to top off the big Batshitcrazy cake, he
read "Green Eggs & Ham", out loud for his children's bedtime story
He did this all to protest Obamacare claiming insane things that are
not true, literally just making shit up pulling it out from his anus, &
making claims about how it's killing our economy & costing us jobs
even though the actual exchanges haven't even started yet, since the
(derp)
sign up isn't until October fucking 1st. But here is the greatest irony
of all with using Green Eggs & Ham. The whole story is about a big
stubborn prick who decided that he hated something before it tried
it. And then, when he finally gets a taste, he must finally admit that
he fucking LOVESSS IT! These people aren't in fact actual thoughtful,
rational, well intentioned people. They are literally all just standing in
the way of progress because they see it as a threat. Here is how you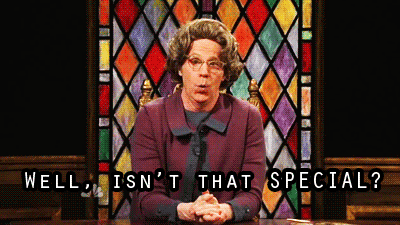 (yes it is)
know, that they know the ACA will work. They are trying SO HARD
to stop it now, because they know it works. Once in place it's all ova
Pretending to care needs buzzwords that really mean somethin else:
Freedom=Discrimination, Liberty=Fascism, & Patriot=Moron/Racist
Trust me, we already know Ted; we all already know. So ends a party
Have a day!