In the wake of the horrible mass shooting event on Monday
We now have the next step in the process. The "Idiots saying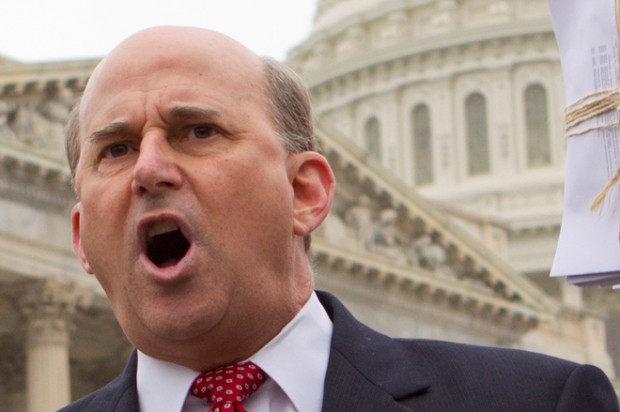 (open mouth, stupid escapes)
really fucking stupid things". 1st, we start off with the "Louie
Gohmert". See, he thinks it is not the guns, it's all the violent
video games. Specifically, he blames "Grand Theft Auto V"…
Holy fucking stupid shit. The horrible shooting was Monday
GTA V didn't come out til Tuesday! *slaps hand to forehead*
Aaron was already dead. Do not know how many dead people
"log on" to the PSN, but it's pretty fucking low. But now, out
comes MSNBC's Ed Schultz; to make the EXACT same point
as Republican Louie. Wow, when your views are on par with
(I'm an idiot)
the dumbest turd in congress, you might now be the dumbest
guy on TV. In fairness, at least Schultz also called out the gun
'special interest groups' to silence any gun critics, but once he
held up the 'GTA 5' game, that's where he lost me. Everyone,
who has done any research into this matter knows that folks
who are already mentally ill, & play video games; they're just
fake killing fake people. When you can go get a REAL gun, &
then shoot it at other people, they die. That gun's something
(a safe gun)
insane people shouldn't he allowed to have. Gun control is 1
thing, but UBC, and checks for mental health for gun owner
ship is vital. Shit, the insane shooter heard voices, and had 2
other gun related run-ins. WTF?!?! The gun lobby will never
allow it, & watch them rev up the lies, hate, & ignorance. Sad
Irony: Louie says access 4 insane=bad; yet he's helping it be
Have a day!