it seems North Carolina's governor want's strict voter ID laws
(no vote for you)
for all the "voter fraud" in the state. Oh, then how much voter
fraud is there in NC? Oh, it's totally rampant! Today in NC the
voter fraud stands at 0.00174%. Only 121 alleged cases in 2012
& maybe 20 of them might really even be voter fraud. WOW!!!
Then what is this all about? Oh, well Repubkkkin governor Pat
McCrory will not let minorities, elderly & the poor vote; so they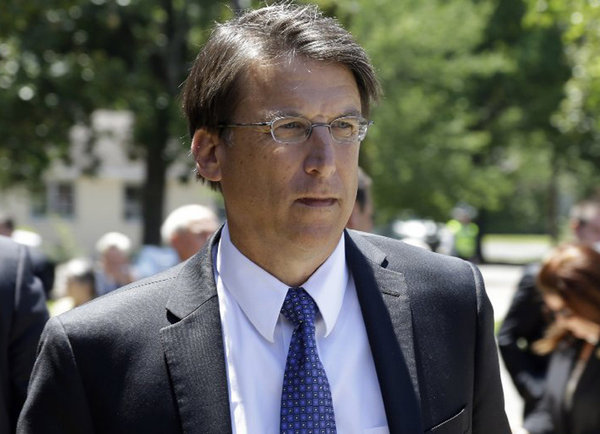 ("Hi, I'm a dick bag")
cut down the total 'early voting' days, forced no Sunday voting,
& now demand a state ID instead of voting card, SS, a Military
ID, or student ID. This is a very obvious panic move to suppress
voting, & in usual fashion as it has in the past '4 election cycles',
will back-fire badly. I knew they were dying & desperate, but it
is now full on panic mode knowing demographics today predict
they'll never reach 'national office' for around the next 35 years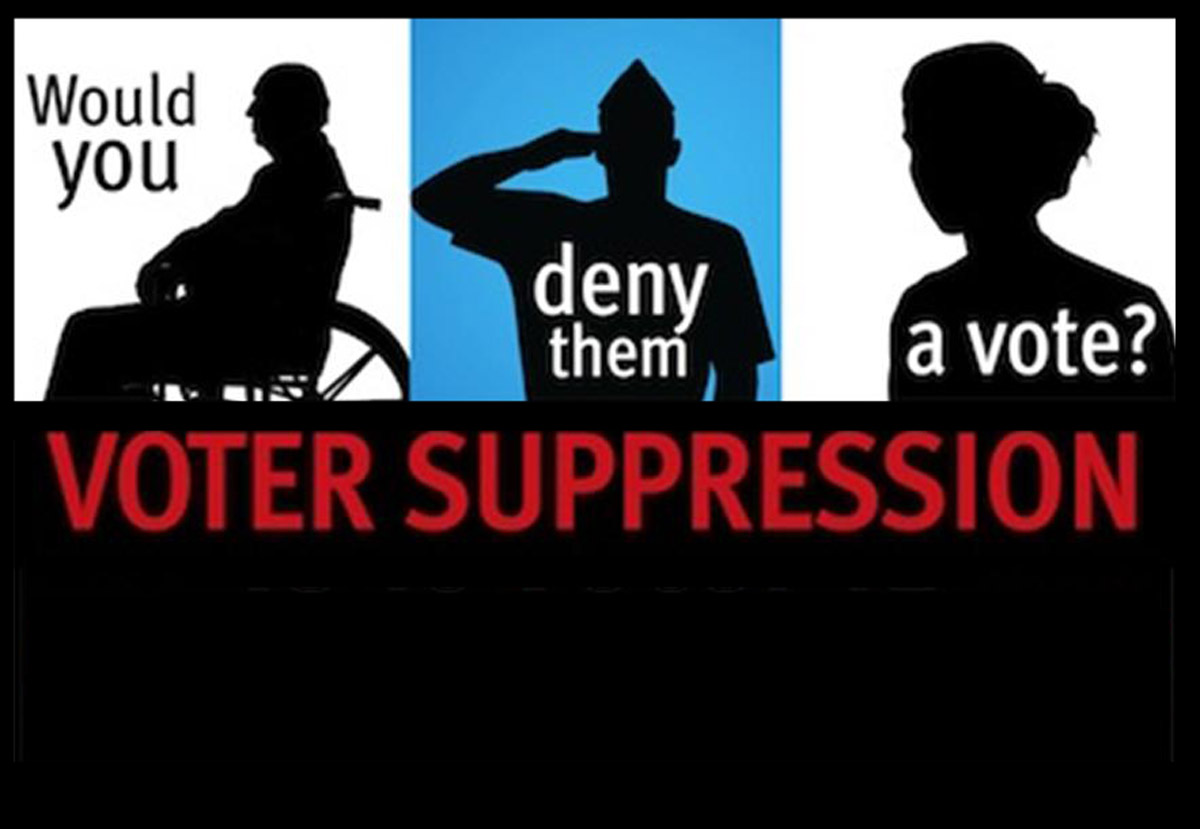 (yes, they will)
It's like watching a loud moron in quicksand who's sinking, but
then starts moving their arms & legs real fast saying, "Look, it's
totally working!". Yes it is, and soon the world will be rid of you
all by your own cheating, lying, & ignorantly insane hands. Oops
Racist Rodeo Clown?!?!
Well, to be fair, it's not a rodeo clown. It's a dummy dressed with
an Obama mask at a Missouri rodeo over the weekend. BUT, the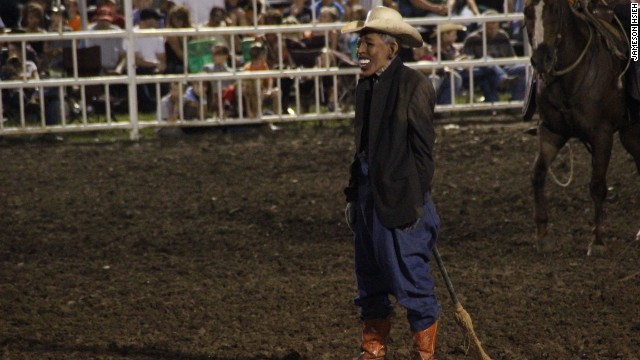 (mask not racist, actions racist)
"racist" part is right on the money. Another clown starts bobbling
the masks lips, then the "good ol' boys" on the PA system yelling:
"yeeeeeeehaw, we're gonna smoke Obama man, you ready,
Obama they're coming for ya as soon as this bull comes out
Obama don't you move, he's gonna getcha getcha geeetcha"
See, it's not the mask. That's not only fair game, it's our American
tradition. But when a 'broom' is stuck up his ass, & another clown
starts bobbling the masks lips, it was enough for an audience guy
to call it "Racist" & "Like some kind of Klan rally you'd see on TV"
And the man calling it racist was southerner Perry Beam. He went
home with his family in silence due to the hateful display. And the
two rodeo clowns on the PA system were Missouri Rodeo Cowboy
Association president Mark Ficken Asshole, and Tuffy Gessling. So
Mark resigned, & rightly so. It's also not the 1st act of overt racism
at a rodeo. In '12, some red neck douche hole told a horrible racist
Michelle Obama joke & was canned. His name was Mike Hayhurst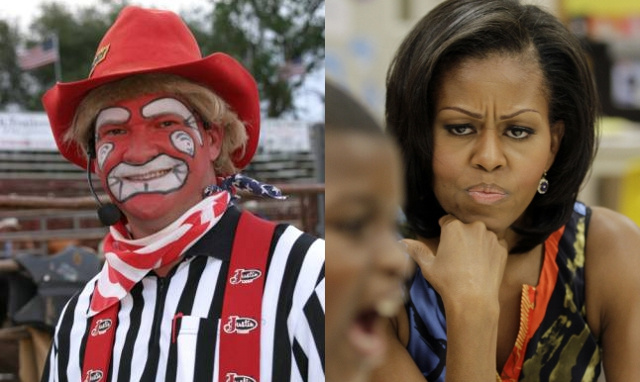 (bigot boy)
The good news; everyone, both Republican's & Democrats called it
out as "disrespectful", "disgusting", and actions were "condemned"
Now, the only other time this happened was in 1994 with this HW
Bush dummy. But their was no racial component, and in bad taste
This was just obvious racist stupid shit, & anyone defending THIS
most likely has serious racial issues themselves. After all, everyone
has their 1st amendment rights, but it doesn't magically protect ya
from the "consequences" of spewing stupid silly hateful racist shit
PS Ficken's the superintendent of the Boonville R-1 School District
Shit, you can't make this stuff up. He will mostly likely lose his job
He should be nowhere NEAR kids with those stupid hateful views
Have a day!