In Libya, our US Embassy was attacked over an anti-Islam movie. We
had a leader stationed there named Chris Stevens. He tragically died
(RIP)
from a rocket attack, by rare hateful tribal idiots locked into their hate
Four other ambassadors died as well. Such a sad day. Respect & love
out to those families for all the victims. Know we all stand with you
This was over a movie that was horribly anti-Islam. The extremists in
any religious group are disgusting & the worst in all of us. They're not
(True)
human beings, they're brain washed hateful things. It's a sad day for
those lost. But an even sadder day for tolerance. Now the far right will
ratchet up their hate based on the senseless evil actions of the few. No
it doesn't make sense, but who cares when we demonize "the other"??
After all, according to that logic our US is a big violent place filled with
guns. And if you go to the movies to see Batman, or pray, you'll be shot
(Weeeeeeee)
No, that's specious, & insane thinking by anyone. But that is what the
Republican party has become. Blame others, don't ever look inward at
self. In fact, "ignore self cause we got our shit tight". Um no, you don't
Bottom line, crazy extremists who don't understand religion killed for
insane views. They simply don't represent the overall people of Libya
Then it's Mr. 3% Mitten Man to try to comment on it solely for political
("I'm in trouble")
gain, but badly overstepped his foreign policy intellectual heft at a very
serious, sad point in time for our foreign relations. The Mitt Wit said:
"It's disgraceful that the Obama administration's first response
was not to condemn attacks on our diplomatic missions, but to
sympathize with those who waged the attacks"
Wait? What? His statement contains three big lies. Not only does it now
attribute an embassy statement to the Obama administration & falsify its
timing, but it now also ignores the administration's actual "response" to
the Libyan violence by Secretary of State Hilary Clinton we see right here
(Facts hurt)
This fucking guy is massively detached from reality "playing president" &
not interested in being a thoughtful, intelligent, reasonable man tryin to
solve real problems by stating real solutions to complex problems. He's a
politician business man who'll literally say/do anything to be president
It's shit like this that totally shows he doesn't have a fucking clue what
to do if he actually gets it. To not understand the difference between the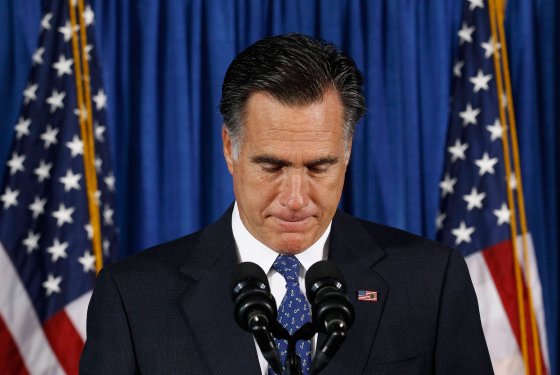 ("I'm a POS")
current administration and a foreign US Embassy releasing a statement
is one thing that shows foreign policy ignorance on who does what. But
releasing a partisan political statement before all the facts are in is sick
& to ignore Clinton, ignores reality at a tragic time. It's a sign he's done
He badly jumped the gun on this, & hit flat. Not only politically, but as a
human being. Now what will he do? Look at polls & then blame Obama
When a main campaign spokes person in John "Fuck Obama" Sununu
(Ahem, Mitt?)
And WSJ conservative bootlicker Peggy Noonan calls you out, it is bad
Sununu said "They probably should have waited" on releasing the shit
And Peggy said, "Romney has(n't) been doing himself any favors with
Libya". Mitt's response??? Oh, he's a Republican today. Double down
Stood by it, "An apology for America's values is never the right course"
He simply doesn't get it. Today is about the people we lost, & not him
Have a day!