Look, I am no Obama apologist. In fact my laundry list is long:
-Fucked up not closing Gitmo
-Wrongly extended the Bush Tax Cuts
-Didn't get single payer Healthcare Reform
-NSA wire tapping still in effect
-Promised to end lobbyists reign
-Promised Wall Street Reform(Dodd Frank sucks!)
-Promised minimum wage increase
Face it, he was like a guy trying to get us into bed, so he told us
he was a CEO. Turns out that he's just the regional manager at
("Oh baby")
Best Buy. Sure he's smart & responsible. But you just never over
promise. Wrote about it all here a while back if you'd like to see
But for shit sake, focus on this crap that he messed up. But oh no
let's go & make shit up Republican's. Republican's DON'T CARE
("You knuckle heads")
They never have, & they never will. The lies will get bigger, and
the days will get longer. But here's WHY they can't focus on that
Well, cause Paul Ryan actually voted for the opposite of all those
-He voted YES for Gitmo to be created
-Voted YES to create the Bush Tax Cuts & extend them
-Voted YES to Medicare Part D, but NO to AHCA
-He voted YES to create the NSA warrantless wire taps
-He voted YES to ease restrictions on lobbyists
-He voted YES on the repeal of Glass Steagall, & CMA
-He voted NO to increase the minimum wage
-He voted YES on the Iraq war
See, when Bush was in power. Whatever Bush wanted, Paul did
("Forget THAT Paul Ryan")
If that meant to spend like crazy, then cool. Boss wants it, he gets
it. But now, "all spending is BAD". Oh, what changed? A new guy
was elected. The moment he was elected, "He's irresponsible! Not
ME WHO SPENT IT!". The old "raid the cookie jar, then when the
littler sister comes in for the broken ones, scream, "She ate them,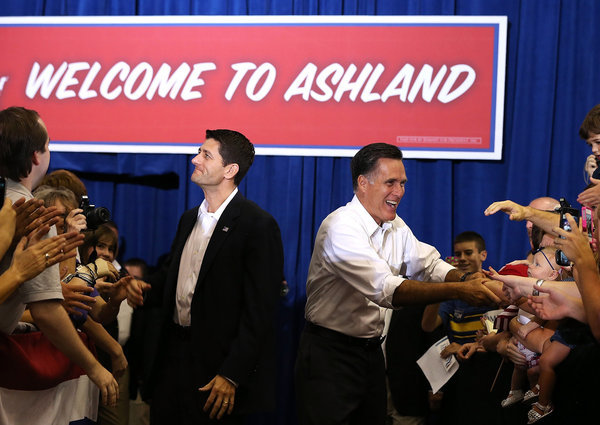 (Kiss-my-ashland)
the little fat whore!" crazy ass lying trick. Oh, & that makes sense
to a concussed short term memory sufferer with large blinders on
Well, they can't use facts, cause all the facts are against them. So
then it's on to lying, and lying big. Their latest lie is this whooper:
"That Obama stole $700 billion from the Medicare Trust Fund!!!"
*Gasp, horror, hands over mouth*
(Aw shit no!)
Only problem is that it is a mega lie. It's not a "cut". A cut is when
your plan needs all that $, but it goes away forever. The CBO said:
"From 2013-20 22 the health care law affected Medicare will save
$716 billion". That's from the savings of new people on roles for
AHCA starting. But they didn't even mention that. Unless they all
(Pants on fire)
assume the Affordable Healthcare Act is now repealed. Then it'd
be true if something that helps people is ended. I think I got it…..
The GOP decision makers all got together for their usual drinking
of children's blood when they figured Romney wasn't going to win
They needed a shitty side-kick to "take one for the team" with all
(GOP meeting)
future promises of "we won't forget this kid, it's all yours in like
25 years". Problem is, there won't even be an actual GOP by then
Chad "OchoSinko"
Seems like the world's falling apart for the now ex-Dolphins wide
receiver. He was arrested, fired, and divorced all in 24 hours. Shit,
("Wait, I was what?")
talk about a game changing play. I guess he "head butted his wife"
or what New Jersey husbands call a Tuesday. She then asked for a
divorce. I can't see how this didn't all work out? They were married
for all of 41 days. They lost their new reality show about he & his ex
("I'm a pretty whore")
THIS is what's fucking wrong with our society. The guy needs help
And his wife tried marriage like people try a new menu item. And
he is such a lose screw that he lost 4 things in 24 hours, including
his fucking mind. Too much, too fast = this sad odd shit. They do
not deserve our admiration. They both deserve our pity & sadness
("I'll imagine a ball")
Meh, either way the Dolphins head coach fired him but good on
film for the series Hard Knocks on HBO. It's like watching a man
kick a box of kittens each one by one. Then for the final act of his
defiance, he pulls out a crying baby. The bumper comes up "Next
week on Men Kicking Babies For Distance" with a maniacal laugh
Have a day!