I'm BACK BABY! I'm sure you're super excited because you missed me
*people sleeping, staring at the ceiling, & chewing gum ignoring John*
Oh, I KNEW IT! It's excitement, all the time, every day. Action packed
(Nice basket weaving!)
Speaking of excitement, the Olympics are in full swing, with the US &
China tied in medal totals. But in fairness, we still owe them the street
value of our medals, so our actual total is still zero. Phelps is still a god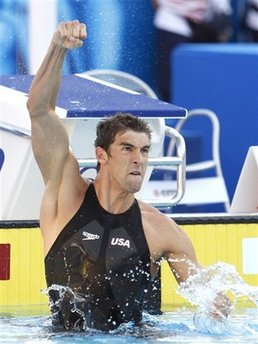 (Boom, suck it!)
& our skeet shooter only missed 1 target with 99 out of 100. Holy shit
The most important lesson from these London Olympics was finding
out that bird in Badminton is called a "shuttlecock". Must've laughed
(Olympic "power walking"?)
for about 3 hours, took a breath, & then laughed for about another 2
"Breaststroke" wasn't what I thought it was going to be either. Damn!
Gaffy Duck Says, "Kiss My Ass!"
The traveling press went with Mitt on his foreign trip. They never got
to ask any questions. This caused a huge problem because that's sorta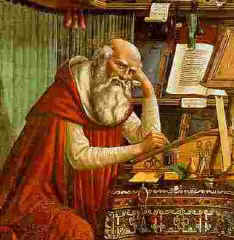 (Early reporter with no story)
what reporters do. So they shouted questions at Mitt, & his Press aide
Rick Gorka told reporters to "kiss my ass", adding "show some respect
…this is a holy site". Ahhhhhhhhhhhhhhhhhhhh ha ha ha ha ha ha ha
ha ha ha ha ha. Holy shit that's holy funny. But he wasn't done just yet
("Show some respect…asshole!")
Then he went on telling one Politco reporter to "shove it". Classy stuff!
Gorka apologized, but it's all in that "too little, way to late" vein for us
Basically what happened was in 1 full week Romney didn't answer any
questions, except THREE in London. The press followed him for a full
("Now fuck off!")
week, with NO ACCESS to the candidate. Now they know just what it
felt like for Tito Jackson in the Jackson 5. You don't exist, you're just
invisible. Let's see, in Mitt's trip he pissed off British people slamming
their "Olympic readiness", dissed Palestinians, & now his aide told the
(Truth)
entire US press corp to basically "fuck off". What's next…..punching a
baby in a stroller? It's not even political positions, but shows a serious
lack of thoughtful world views when you literally piss off people every
where you go. It's like a hot headed alcoholic speaking on your behalf
for a job interview. You not only don't get the job, you might be jailed
Have a day!