It's like someone pushed a "start acting fucking crazy now" button
Pastor Curtis Knapp of New Hope Baptist Church in Kansas said: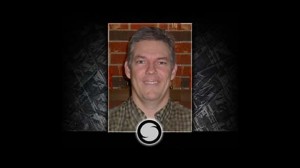 (I'm nucking futs)
"They(all gay people) should be put to death, "'Oh, so you're saying
we should go out and start killing them, no?'   —  I'm saying the
government should……………….They won't, but they should"
Ah yes, I do remember the sermon on the mount where Jesus said:
"Whatever you do to the least of my brothers, you also do to me…
Oh and by the way, make sure to kill all those queers over there!"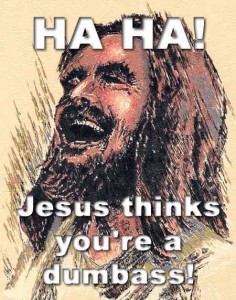 (The "good" Jesus)
Yes, it was Mark Chapter 7 verse What The Hell Are You Talking About
But what was "Captain Bigoted Nutjob's" rational for thinking all this?
"You say, 'Oh, I can't believe you, you're horrible. You're a backwards
neanderthal of a person.' Is that what you're calling scripture? Is God
a neanderthal, backwards in his morality? Is it His word or not? If it's
His word, he commanded it. His idea, not mine. I'm not ashamed of it"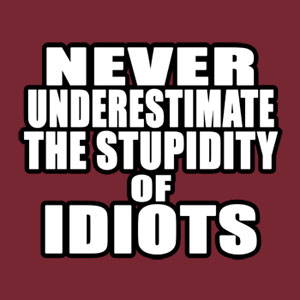 (It's true)
Buddy, if you are relying a book with these major plot inconsistencies
For all of your morality, let me throw some more Old Testament stuff
That I'm sure you will also have to follow. Stuff like killing women who
Aren't virgins when married, or forcing a women to marry their rapist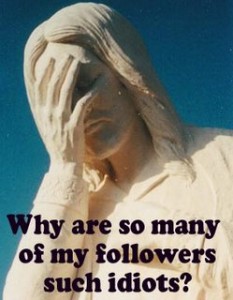 (Practice?)
Or allowing for slavery, or killing someone for eating shell fish, or for
Being a false prophet, or for adultery, non-believers, & son's of sinners
You also kill em for masterbating, blaspheming, & disobeying parents
Wow, he best get to killing, cause his ical's pretty damn full as of now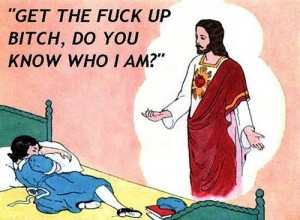 (A wake up call)
Oh, & here's a thought. Invest into stones, they'll be the "new bullets"
Seconds until he's caught blowing a guy at a rest stop? 3…….2…….1…
Difference between this man & the Taliban? He has access to eduction
Running water, and better clothes. Logically, he's the same mentally
Have a day!