You remember when I posted according to the BLS, it showed Wisconsin
LOST 23,900 jobs from March of 2011-March of 2012? Oh, Scott didn't like
(Oh shit!)
Those numbers, so he asked Reggie Newsome, a person he appointed to his
Position, to pre-release unvetted new numbers before the June 28th date
They were supposed to be released. In other words, the BLS gets the #'ers
(Clever)
Then works with the state to ensure the numbers are correct. However it's
Not what happened here. Ol' Scotty just wanted positive numbers to be in
The mix, so he used his own calculations that don't address those who……
Work out state, or those no longer looking for work, or those cut from UI
(Ah yes)
Scott said, "Hey, in the 4th quarter, Wisconsin gained 23,321 jobs". Oh…
That's good news. Did the BLS sign off on those before they were released?
Nope. That's odd, it's almost like he used the office of governor to release
Unvetted #'ers very early, bypassing the usual measure solely for partisan
Political reasons. Besides, let's in good faith assume his numbers are right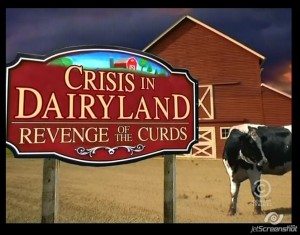 (Moooooove out)
It's still way below the 250,000 he promised. Thanks Scotty boy! The Koch
brothers called, they said your BS is magically special. The intelligent folks
Of Wisconsin will send you packing for your unions busting, horrible jobs
record, and massive lies. Facts and reality are such stubborn things. Don't
Let the door hit you where the good lord split you. Enjoy your final 2 weeks
Have a day!