Ok Obama haters. Finally you have a real screw up to enjoy
You see? You didn't have to create insane shit out of thin air for 2 years
(Ahem, he did, twice)
The other insanity like ACORN, Bill Ayers, Reverend Wright,
Or that he's a Kenyan born zombie from planet Zork was silly
Especially when the real shit tastes so much better
Turns out solar panel maker Solyndra is going kaput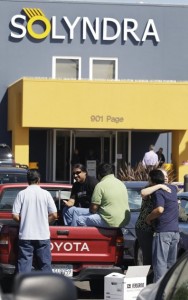 (Truck hanging out)
They filed for bankruptcy late last month laying off 1,000 workers
After getting $500 million in government stimulus loan funding
*Disney record scratch*
Oh wait, my bad, it was actually $528 million
*Disney double record scratch*
(Sccccrrrraatttcccch)
The Obama administration frequently touted Solyndra
As a model for its clean energy program with Obama visiting it
The White House didn't have a press release about it right away
Maybe because their computers are powered by Solyndra cells
About it Joe Biden said, "These jobs will be permanent jobs"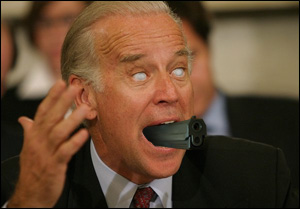 (Gaaaa der)
You dumbass, no job is permanent, that's why it's a JOB
We had that one time, it was called slavery
See FOX News, enjoy this, not starting a new meme of:
"Obama secretly wants to build a rocket to blow up the sun"
The Cult Of Ron Paul
On line or on any occasion when chatting about politics
You might find yourself in the room with a Ron Paul supporter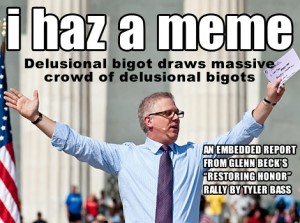 (Like this idiot)
I'll tell you this honestly & thoughtfully. Run, run like hell
Ron Paul is what is known as a far right wing Libertarian
That doesn't make him at bad person. No, in fact far from it
(It's Tea Party Jesus)
In our world filled with shady shape shifting lying politicians
At least this man remains constant in his positions. Always
And for that you must give him massive credit over others
Now let's look at specific policy I agree with Paul on:
-His non-interventionist foreign policy
-Ending the "war on drugs" legalizing recreational drugs
-Cut wasteful spending
That's where it ends. Here are the things I don't agree with him on:
-He wants to end the income tax, ending significant revenue
-He wants to end Social Security, Medicare, CIA, FBI, Post Office, ect.
-End Title II of the Civil Rights Act, yes you read it right, bigots rejoice
(Oh shut up)
They wave these words around like "Freedom", "Liberty" or "Patriot"
Which literally could mean anything. It's like a jingoistic word salad
That means N-O-T-H-I-N-G specific. Libertarians seek "freedom"
They'll say Social Security is "gumberment coercion", & that isn't fair
Unless it's for shit THEY like, then government coercion is awesome
Stuff like, "protect my damn gun rights", or "let's end abortions"
Or "Kick all illegals outta our country now", or "queers can't marry"
(You know it)
They're like rebellious teens who see government as parents
They ignore that their parents give them life, food, shelter,
Clothing, support, an education, & love. They think:
"If those dicks would just let me do X, I'd achieve more"
They reject our social contract, mostly because they're selfish id
(Irony)
When they defy parents, it's always the parents fault, not theirs
And they're never wrong, ever. It's your fault, you misunderstood
It's the worst in society, and lowest we could ever go
Their motto is "I got mine, leave me alone, sucks to be you"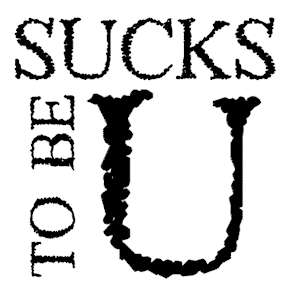 (Not really a rally cry)
Not exactly what our great country was built on
We'd have to change the Statue Of Liberty plaque to read:
"You're on your own asswipe, so suck it. Foreigners stay out!"
But don't let history, reality, or facts ever challenge their views
It's like light to cockroaches, and they really really hate that
Have a weekend, & go Bears!