Was it just me, or did the 3 shot look like…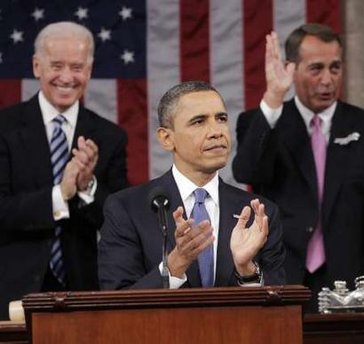 (Light, darker, darkest)
It was a new "Tan-O-Meter" from left to right
"Go from 1 to 10 in three easy steps"
Obama said, "We do big things"
Ah yes, the ol' "Penis Swinging State Of The Union" tone…
It was right, needed, but really booooooring as all balls…
Then Republican Paul Ryan from Wisconsin tried his presidential push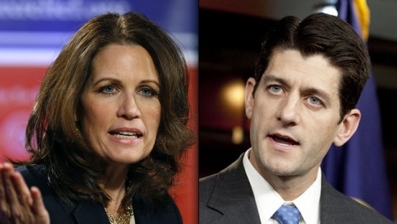 (Dumber & Dumb)
With the usual "rebuttal" which landed like a squeaking fart
Screaming "Smaller gumberment", and "end gumberment spending" without dealing with the budget shortages lower taxes on the top 3% cause makes it an impossible argument. If you can't address CBO shortage #'ers, your're pissing in the wind
And all you'll do is get wet…
Ask Republicans "What does "Less gumberment" mean? Which programs are cut?"
They don't have an answer right now, because they voted YES to it under Bush
They might scream, "Entitlement spending"(Unemployment)" or "Social Security"
There goes your poor and senior votes douche clowns…
Yes, take $ from the jobless, that'll get our economy going
(My lying sandwich is this big)
All while forgetting "Tax cuts for the top 3%" is also spending…
Paul, you've been in office since 1998
Shall we see your "Gumberment spending record under Bush"?
Not good bud. It's like a philanderer chastising a cheating husband…
Stepped On A Pop Top, Did A Face Plant Flop…
Poor Jimmy Buffet, the younger rabble rouser son of billionaire Warren Buffett
(Holy shit, I'm shrinking)
Sadly fell face first off the stage in Australia and hit his head
Buffet's manager then took the stage and urged fans to leave the auditorium
(Stage Dive!)
In an orderly "Fins to the left, Fins to the right" fashion…
Yes, I'm aware these are horrible, silly, stupid jokes
(Hi-lar-ious)
So here are more titles to this I had but didn't use:
-Cheese Burgers On Face Plant Nice
-Blew Out A Flip Flop
-Face Plant Away Again In Margaritaville
-Star Fell On Australia
-Son Of Stage Sailor
Gods speed Jimmy, and rest your gentle Parrot Head…
Have a day!