Sunday, January 23rd, at 2pm on FOX
Two men of the 1920's chatting about it:
Man #1: Say, I don't know if you heard…
But there is a game of the football this weekend…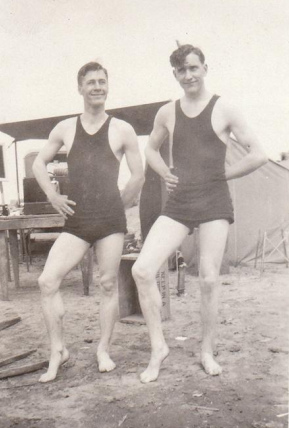 ("I look dandy, you suck!")
Man #2: "What's that, you don't say?
Will people be getting ossified at this Box Social?"
("I say, we will!")
Man #1: "Look here see,
It's a game of the football, not a party. And it'll be the bees knees"
Man #2: "Who's playing?"
Man #1: "The Packers of Green Bay vs. The Monsters Of the Midway"
Man #2: "Who the fuck are those teams?"
(Arm wrestle, and…go!)
Man #1: "It's Bears vs. Packers needle dick"
Man #2: "Ohhhhhh, so it's the football. Swell…
I'll tell my wife our car is broken so I'm going to fix it
Which should take 5-6 hours"
Go Bears
Have a day!