Of course he does…
("Eat my toasted oats bitch!")
It's only a matter of time before Sarah Palin has hers called Quitter
It'll have American flag colored "Q's" with shapes of guns, bibles, and Tea Bags
But back to Ochocinco for a moment…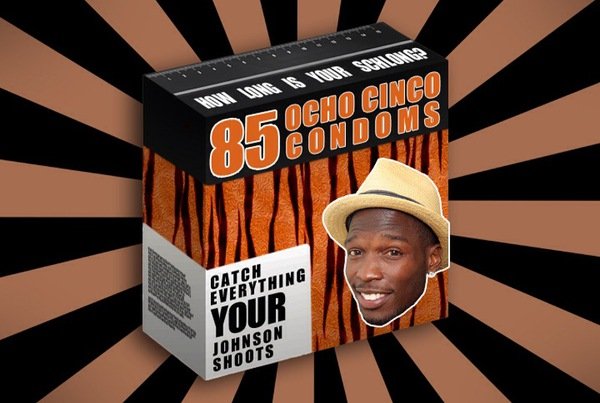 (It's only a matter of time)
What's worse than having a kids cereal recalled because it contaminated?
How about it gets recalled solely because the phone number that is supposed to connect callers to a wonderful benefit called Feed the Children is actually being routed to a super steamy phone-sex line because of a typo mistake
("I catch a lot, but didn't catch that")
Kids you must be over 18 with your parents permission to eat his cereal
Shit, I say call it kids
But 1st get your moms credit card, a sock, set aside 30 minutes, and buckle up

Jim DeMint Jim DeSucks Dick

Well aside from saying "No" to everything any Democrat, centrist, or moderate needs
In hating Obama and progressives so much he will now "put on hold"
Any legislation that hasn't been "hot-lined", or cleared by his office on Tuesday
("My heart was taken from me early")
What a gutless asshat
Honestly, how can the great people of South Carolina elect a child?
He's getting paid to screw you in not voting on things you need, or even working
Dear Jim, we already had the civil war. You lost, get over it taint hammock
Have a day!