Bravo land of million old people! You did it, with only one piece of immigration law…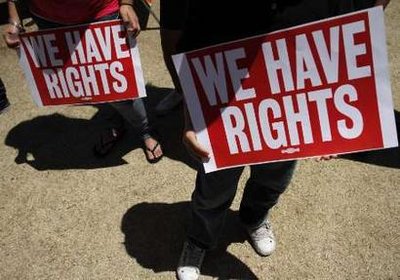 (Had rights, the word is HAD)
You made it illegal to be an illegal immigrant in Arizona.
Ok, the idea is sound, and I agree. However you decided to add these gems:
-The law requires police to ask for immigration papers from anyone whom they have a "reasonable suspicion" might be in the country illegally. Law-enforcement officials are also empowered to detain anyone they hold in such suspicion.
-This also gives the police the freedom to question people who are otherwise not breaking the law or engaging in suspicious activity, or for how they look
-It allows extensive racial profiling against Hispanics, and to be a police state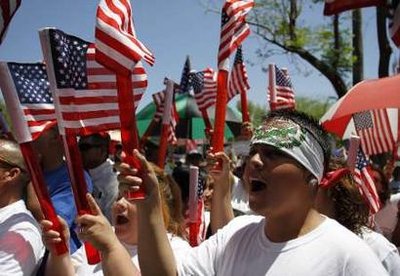 (But we have min-American flags!)
Hurm, when did I hear show me your papers? Oh right,
(Papers please)
When bigot boy wonder Tom Tancredo doesn't like it, or Mark "what taxes" Rubio calls it "totally unconstitutional". That's most likely because it totally is…
Governor Jan Brewer, who wanted this, is now down in the polls against a Dem rival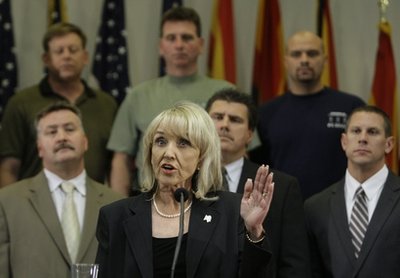 (Hold on, I have a Mexican gardener)
She's not getting any Hispanic votes this time around. And hopefully all the old farts from Sun City will start doing landscaping, dishes, busing tables, and doing menial jobs they never wanted to do in the 1st place. No, you don't want to? Then suck it
Remember Arizona it's not just a dry heat, it's the stupidity…
Have a day!