KNOCK THIS @#$% OFF! If you disagree with someone politically, that's one thing…
(We have guns)
But when the Secret Service is "strained" with the amount of "death threats", and when Ronald Kessler recently said that threats against President Obama are up 400% from threats levied against former President George W. Bush, that's not good…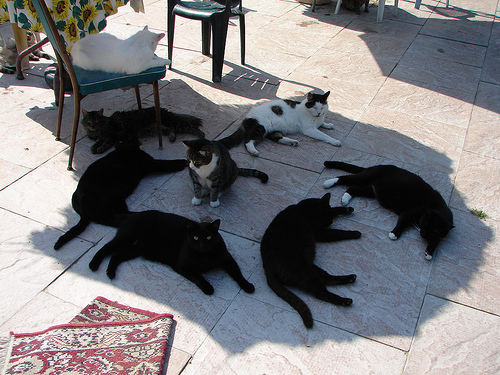 (Cat Secret Service)
It tells me we have an more insane morons and racists then I previously thought…
I blame the internets. It's easy to be an insane racist asshole.
You have anonymity you don't have in real life. If you spewed out on-line trash I see in real life, you'd get cock punched. It's one huge "racist playground with wires"…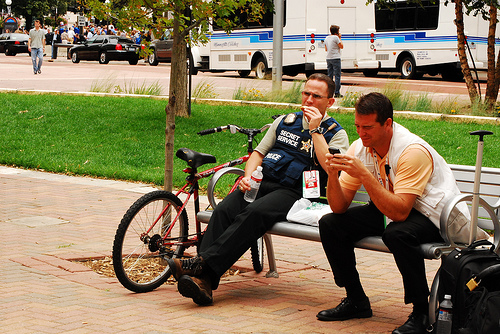 (The Not-So-Secret Service)
The Secret Service is overworked, and understaffed, and needs to make cuts. First to go will be a cut in salary. Which now means attracting less qualified people. Great, now we have the Wal-Mart greeter, a Dunkin Donuts cashier, and a Kinko's Binder Guy applying for the job. It's fine if someone's trying to kill the president and needs to be greeted, charged for a bear claw, or have their manifesto bound with a condescending attitude; but not very good for protection. God help us…
Denying A Baby Coverage?!?!
Seriously? No, fu#king seriously?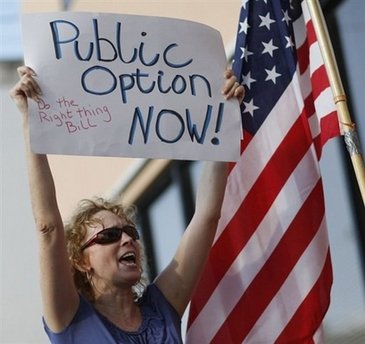 (Well said sister)
Last week, a 4-month-old child was denied insurance for being too heavy, and now we have a toddler who was denied coverage for being too small…
Is she fit-in-your-pocket "too small", Gymnast "too small", or Gnome "too small"?
(Not 3 inches small)
What's next, being denied for being ugly, bald, or a Spice Girls Fan?
2-year-old Aislin Bates weighs just 22 pounds (1/3% range for kids her age). Her doctor described her as perfectly healthy, never having been sick with anything but a cold. Still, United HealthCare said that the child didn't meet height and weight standards. BUZZ, sorry kid, thanks for playing Help Me, but no insurance for Aislin…
You know, because Insurance Companies aren't here to insure kids. Is "birth" her pre-existing condition? It's like going through a McDonald's drive-thru, only to be denied service because "You have a pre-exisiting condition of hunger, and we don't want to give you food". We need reform. Then we need to hit up White Castle…
Have a day!